Suppose a Wallet Service Like Paytm – With it you can Shop / Recharge / Book Cabs / Have meals / Watch Movies and So on without any hassle. In the same way now OLA Money can also be used for various Purposes – Don't only #ChaloNikalo but you can do more than it now. Ola Money is now at a New Level.
The joy of paying for your OlaCabs rides with Ola Money can now be experienced at many more places like Lenskart, Oyo Rooms, Saavn, Zopper, Busindia, Zoomin, with just one touch! And this is just the beginning as we will keep bringing more and more merchants where you can use your Ola Money. We hope soon it will add Sites Like Bookmyshow / PVRCinema's / Domino's Etc.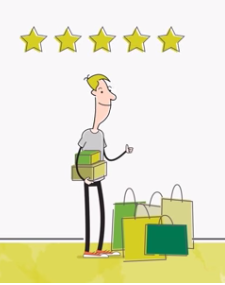 Are you having OLA Money ? Don't want to use it by taking Cab Rides ? Then you can use it as a wallet Service.
Love Ola ? Watch this Introductory Video Launched by Ola of just 0:50 seconds to know more about the Ola Money Service.
Source – OLA Blog
Ola Always Comes out with great ideas for making our Life Simpler day by day. We will hope more good and new features by OLA. As they get closer to the mission of mobility for a billion Indians, OLA want to make sure that we solve for the whole experience, in a way that will give you more choice and freedom. Cheers!
What Ola Money Was ?


As we know OLA is a Cabs Service which is Now present in more than 50+ cities. For Our Convenience of Hassle free rides – OLA Money was introduced through which we have to add money once in wallet and further we can use it to pay for our rides – Cashless Rides Experience. These Money were also Earned by referring your friends to join OLA Cabs and Take a Ride – But now it has been ended by Ola is providing Free Ride Coupons for Refers. As Ola Money is becoming Precious Day by Day.
Do Bookmark Us 🙂