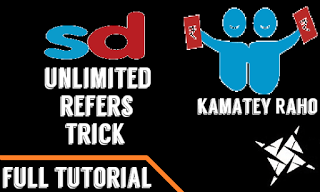 Loot Live Use the Tutorial to earn Rs.150 Per ID.(3 Refers Max .!)
We are again back with all new snapdeal loot trick – Donkey guard is somehow may not work in many devices – We have added a simple and Easy Tutorial to use Xprivacy app to loot snapdeal. As you all know Snapdeal updated versions are much securer than before – With Each update they made difficult to loot – This Trick is Working fine right now – So loot as much as you can !!
Update – Snapdeal Appshare program will be closed effective Sunday, 13th September, 2015
Here's a Complete Guide For It How To do it Because many were failed in some of the steps. Its Little Typical but if Once you became successful it will become damn easy . Have a Look below 🙂
Use Referral Code for 1st Time – 7if7340084
Updated – 1st September 2015


Requirements :
How to use use this trick :
Installing Required Apps :-
Firstly Download and Install all 5 Apps Provided above either in any Rooted Mobile (Non-Lollipop) or In Rooted Bluestacks (Get the Links Below).
Now After Installing Xposed Module ,Your Phone will Automatically Reboot. Let It Open Gain Now Again Open Xposed > Modules . And Make The Following Changes. (Here Tick on Xprivacy app/Root Clock/Hide my root apps only.).

Now Open Root Clock and Proceed to "Add/Remove Apps". You will see a Plus Button on the Top Most at Right Side ,Click On it and Add "com.snapdeal.main". Follow the Screenshot below.
Setting Xprivacy for Loot :-
After successful installation of Xposed Mudules and Setup other apps such as Root Cloak and Hide my root > Move towards the main app – Xprivacy.
Open Xprivacy App > You will see full list of Apps Installed on your device (Search for Snapdeal app).

Now click on Snapdeal and open it and now you will see many options like accounts,contacts,etc.
Now scroll down and tick mark on "Phone" , "Shell" and "System".

Now Open Shell and Tick mark on "Su" and "Sh".
Now click on System and scroll down and you will see "getInstalledPackages" tick mark on it.

Now after doing this all steps properly, go back and click on 3 lines in right top corner and click on Settings.
Now Scroll down and you will see options like Clear and Randomize Now . Click on "Randomize Now".

Now Click on Save button and now close Xprivacy App after saving randome values.
Now Open Snapdeal App and Click on Earn Rewards and enter below Referral Code – 7if7340084 to get Free 50 Rs Snapdeal Cash .

Now to do more refers just clear Snapdeal data and Open Xprivacy.
Goto Settings and again Randomize Xprivacy Values as we done in Step 7 and 8.
Again do Snapdeal Refer now 🙂
Proofs :-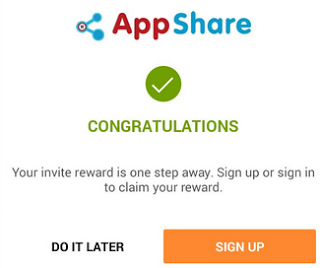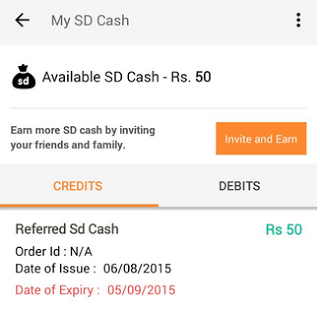 Note : You can use our Code for First Time To Support us : – 7if7340084
Common Issues :
After sending OTP then also no message is coming then try to Clear Snapdeal app data and Try Again.
If You Get An Error Like – "Unable to validate this Device" Then it means you didn't Hided your SU Binary Properly or It Was Failed to be hided.
If You Get An Error Like – "Update to new version" Then it means you are using snapdeal outdated app version.
If you face Already Registered Error (For Bluestacks users) then Try to Change IMEI Manually (Usually Happens in Bluestacks) Follow this link : http://www.abhi2you.com/2015/05/trick-to-change-bluestacks-imei-easily.html
If you face any other problem do comment we will try to find its solution and add it here :
Attachments :
For Those who want to loot through Bluestacks :-
Rooted BS SuperUser 0.9.6.4092 Direct Link :
Click Here