Lybrate always been scared about trusting health-related information that is available online. However with Lybrate, We can be sure that the advice I get is from from genuine doctors. All Doctors present on Lybrate go through a stringent verification process.
Lybrate is offering Dettol and Mom Kit worth Rs 130 for free to their users having child of age group 0-1 year. Get this kit absolutely free just pay for shipping charges, which is Rs 32 only.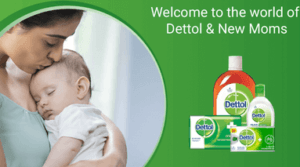 Earn Rs 300+ Paytm Cash by Just 3 Refers
This offer is currently only available for parents of children aged 0-1 years.
How to Avail the offer?
Visit Lybrate offer page from here
Enter the required details
Enter child date of birth such as it falls under 0-1 age group
Now Click on "Get your Free Pack now"
Make the payment of Rs.32 with the available options
Done! Your order will be placed.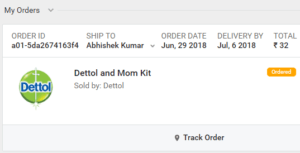 Kit Contents
Contains Dettol Sanitiser 50ml
Liquid Soap 25ml
Dettol Original Soap 45g
Dettol Antiseptic Liquid 60ml
Moov 5g