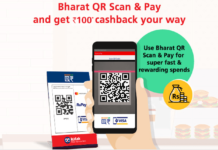 Kotak Offer BharatQR Payment - Flat Rs 100 Cashback Kotak 811 Mobile Account: Earn up to 6% p.a. interest on savings account balance over ₹1...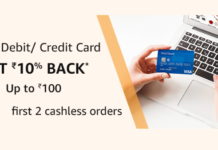 Amazon First Two Cashless Order Offer: Visa 10% Cashback Amazon is known for its superb quality, customer satisfaction and offers. This time amazon is again...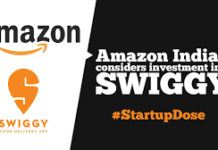 Swiggy 40% Cashback via Amazon Pay Balance: Swiggy is a food ordering and delivery company based out of Bangalore, India. Swiggy was inspired by...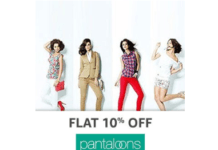 The first Pantaloons store was launched in Gariahat, Kolkata in 1997. As of November 2013, there are 76 Pantaloons stores in 44 cities. Pantaloons...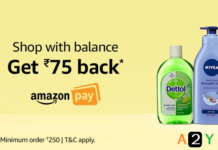 Amazon's Great Indian Sal is about to arrive, be prepared and topup your amazon pay balance for seamless shopping experience on amazon. Now add...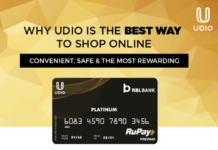 Udio Wallet - A new brand name given to Shmart wallet, is India's first Social Mobile Wallet loaded with superpowers for mobile recharges, payments...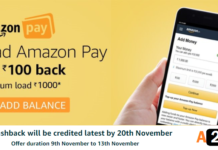 Well New Month is Started and the best place to find all Home & Kicthen Products is Amazon.in Big Savings on All Products. Amazon this winter...
Amazon's Great Indian Sale is back, Great days of shopping fever this Festive Season from 21st - 24th January, 2018. Shop products at huge discount...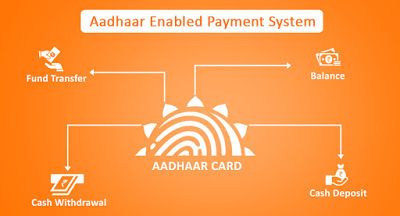 National Payments Corporation of India is the umbrella organisation for all retail payment systems in India, which aims to allow all Indian citizens to...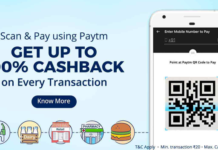 Paytm (Pay through Mobile) - Now coming now enormous types of payment options to make our life & mode of payment easier day by...