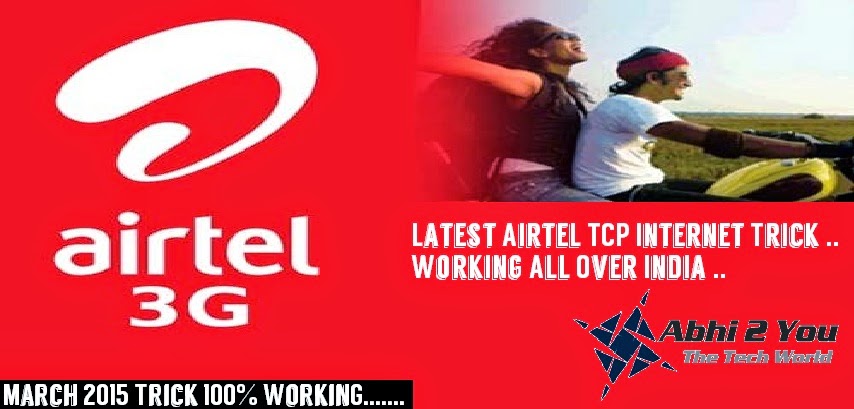 Welcome guys, As in many state airtel is rolling with Open UDP Ports we have brought a new TCP Trick for PC and Mobile Users with a decent Speed of 100-200 Kbps .This Trick is based on Airtel Live Host , Airtel Guru Host and On Wynk Host. Working in almost all parts of india where udp port is opened or not. Everyone can enjoy this Trick .
Requirements :
Airtel 3G Enabled Sim Card with 0 Bal.
Modem with WCDMA Mode supported (or)
Mobile Device with WCDMA Mode supported.
NMD VPN For PC Users – Download Now
Open VPN For Android Users – Download Now
Config Files in order to use this Trick – Download Now

Features :
Speed Upto 200 Kbps (In UP East)
May be High or Low in your State.
No Speed Capping Problems.
No Disconnection Problems.
Sim Blocking issue after 242 MB of Usage.
Works in 2G Mode also with Low Speed.
Unlimited Vpn Provider.
Easy to setup .
How To Use It :
Android Mobile Users:
Download the given config. file and save it in SD Card.
Download Feat Vpn/ Open Vpn (Any one).
Open Open VPN (Or other) and upload config files from your Sd card to Open Vpn.
Now Connect.
PC/Laptop Users :
Install it and you must run it as "Run As Administrator"
Paste the downloaded config file to C:Program FilesNMD VPNConfig
Now Open NMD VPN as "Run As Administrator" ,Now in the system tray you will see its icon : Red Color means 'Disconnected' , Yellow means "Connecting" ,Green means "Connected"
Connect it with any one config file.
Enjoy!!!!
Connection Proofs :
Speed Proofs :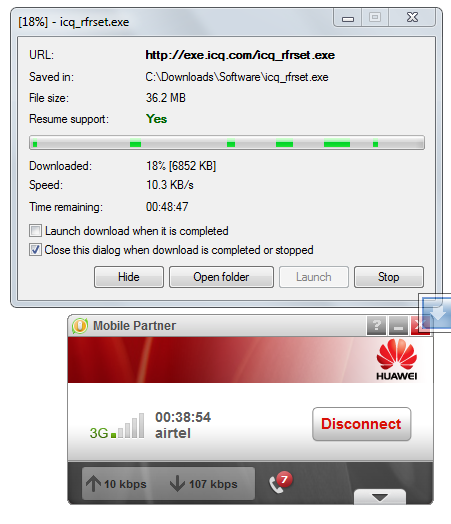 Working States :
UP East
UP West
Uttarakhand
Jharkhand
Delhi
Kolkata
Bihar
Comment for more :p
Download :
If it is working for you ,Then plz say us thanks and Mention your State in the Comment !!!!