Upstox Big Loot Offer
Upstox Big Loot Offer – Upstox is a Discounted Broker Trading app which helps you with Demat Account services & you can trade through them. Its a SEBI registered company and after using it & fully verifying it am posting it here. So you can trust us in this.
Upstox is running an exciting Referral program Upstox Big Loot Offer where they are offering a whooping amount of Rs 500 for each refer you make. Refer means you have to Refer your friends to open a Demat account on Upstox (Once they open their account). You will get Rs 500 in your Referral Securities.
Update – Now ₹500 per refer bonus! Sign Up here – CLICK HERE
Then afterwards you can redeem it from back office (bo) Upstox panel to your bank. It will get credited to your bank account within 24 hours. Its fully verified & trusted, we had place withdraw request 2-3 times and each time we get payment on time the very next day itself.
Refer & Earn offer updated & Extended!!
Requirements:
1) Aadhar Card Number (Aadhar LINKED TO MOBILE NUMBER)
2) PAN CARD Number (No Photo upload required)
3) BANK details (No Cancelled cheque, No passbook, nothing required)
4) Pic of signature on white paper (For digitally attesting your sign on papers online) – You can read the the papers before signing it.
Note – Put correct income proof of yours while signing up. Else they might ask for your income proof as – 6 months Bank statement/ITR/Salary slip/etc.
Also See: Amazon Audible Free 90-Days Prime Membership (All Users)
How to Open Upstox Account Online?
Firstly, Download Upstox app from here : Click here
Or you can do it online here – Visit here to Sign Up Online
Now Click on Create New Account & Sign up using mail and mobile number
Now enter PAN Number & DOB then click on Next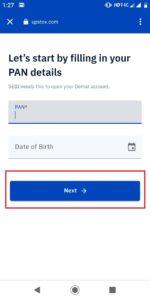 Now select gender, marital status, and annual income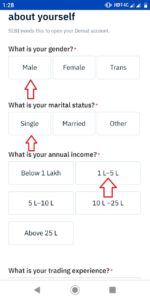 If you are from India then click on NO then CLICK ON ACCEPT then NEXT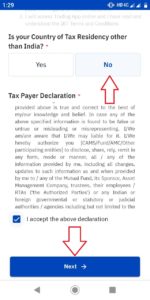 You will see a Congratulations page, Now Click on Yes to Proceed forward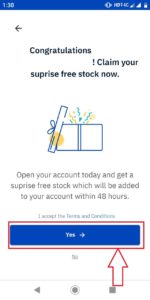 Enter your Bank details now (Make sure you put it all correct)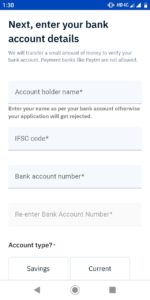 Now Upload a photo of your SIGNATURE, Click Next (No need to upload income proof)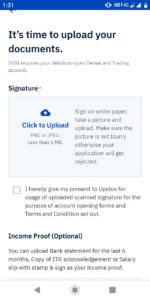 Now SKIP the REFER & EARN & SELECT E-SIGN WITH AADHAR OTP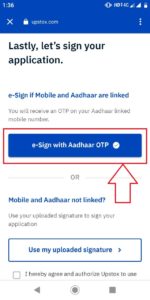 Now You will see steps page > Click on the link & Enter Aadhar no. on virtual id generate page and enter OTP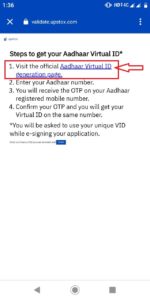 Now you Will see a PDF then click on SIGN NOW & Submit
💥 Now within 24 hours YOUR ACCOUNT will be activated. user id & password will come on mobile no. as Text SMS
Now start Referring (Upstox Big Loot Offer) 😍
How to Redeem Money from Upstox?
Now Login with your Upstox Client ID (6 digit) and your PAN Card Number as password
Note – Password is Your Pancard which you used in upstox account.
After login, you can check verified referrals
Click Referral centre, withdrawal request
Accordingly u can place withdrawal request of Referral amount
It will come direct in Bank the very next day by evening
Frequently Asked Questions (FAQ)?
Is Upstox Trusted?
Upstox is a SEBI registered company discount broker trading app. Its a RSVP Group company which is in business from May, 2011 so its not some newly created company or Service.
SEBI Reg no. INZ000185137
Upstox is one most trusted & fastest growing stock broker & also funded by world class investor Mr. Ratan Tata. You can google for more info. I myself after a lot of research trusted them.
Statistics of Upstox–
👉 1 million + downloads
👉 50,000 crore daily trading transaction
👉 50 lakh+ customers
What is SEBI ?
SEBI is Securities & Exchange Board of India (Govt authorised)
Check upstox all data : https://www.sebi.gov.in/sebiweb/other/OtherAction.do?doRecognisedFpi=yes&intmId=38&regno=INZ000185137
Why Sign on white paper?
Ans: yes, its a standard procedure for online trading apps Like famous zerodha app also. they also ask same documents.If u are hesitating in giving documents online
You can also do offline process,printout signup form ,fill form & courier them to open account.
Any Hidden charges ?

No, already many friends using from 4 years,no any hidden charge taken ever
Annual charge?
1st year is Free, from second year 150 + tax (177 approx) every year , amount deduct from trading account , not your bank ,money which u deposit in (A2Y) trading account ,it deducts from there, also they first send notification via mail
Bank account auto-deduct annual charge?
No ,they cant touch ur bank account, annual maintainence charge is also taken from trading account, which u deposit money in it for trading, they cant cut from ur bank, they are not authorised to do so.
Video call to verify?
If u have mobile no. linked with adhar, then no need, if your adhaar KYC is verified, then they Might call you (Video call), just say name in video call, they will cut call.

Its just a verification so that anyone else is not using your documents to create account! So basically its for your safety concerns only. They are not doing all this for sake of nothing good.
Account closure?
If u are not interested in trading or not able to understand, u can close ur account by taking printout of closure form.
Account Closure Form – Click here to download
You have to courier at their Mumbai office, within 2-3 days your account will be closed.

If you are facing problem while completing sign up on Upstox or having doubts!
Then please cooperate with Upstox executives , they msg on whatsapp or call to help you.
They call from Official nos. starting 022-7130**** (Mumbai) after call, they can also drop mail from Official mail id so that u can trust its official persons only
Any query u can ask on whatsapp to these person:
Give them Reference id : 447878
Vijay Reddy : 9372767683 (WhatsApp)
Ashish : 9021044657 (WhatsApp)
Rohit Prakash : 9769696795 (WhatsApp)
Upstox inquiries : +91-22-6130-9999
Upstox mail : [email protected]