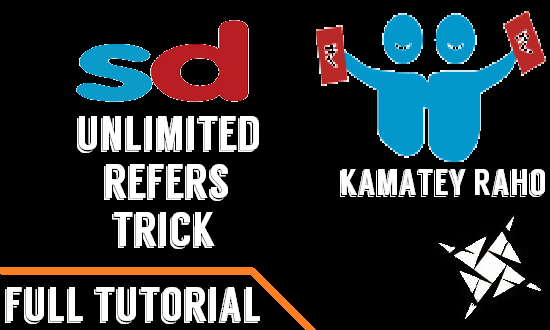 Loot Live Use the Tutorial to earn Rs.200 Per ID.(3 Refers Max .!)
Last Night Snapdeal enhanced Their Security and Somehow Manged To Release a New Version and We Started Getting Errors Like – "Please Update the Snapdeal app" or "Invalid Client Request". Somehow We are Managed to release a new modded app which can be Used in this situation also. Process is just same as we use it previously using Apps like – Donkey Guard ,Hide my root and Etc.
Here's a Complete Guide For It How To do it Because many were failed in some of the steps. Its Little Typical but if Once you became successful it will become damn easy . Have a Look below 🙂
Youwave / Android Lollipop Users can't Do This Trick 🙁 –> So Don't Try
Requirements :
How to use The Modded App :
Firstly Download and Install all 6 Apps Provided above either in any Rooted Mobile (Non-Lollipop) or In Rooted Bluestacks (Get the Links Below).
Now After Installing Xposed Module ,Your Phone will Automatically Reboot. Let It Open Gain Now Again Open Xposed > Modules . And Make The Following Changes.

Now Open Xposed IMEI Changer and put any Value in the Fill Box and Click on apply Button. Folow the Screenshot.

After Entering Invite Code and a Mobile No. Click On Continue . Now It Will Ask For An OTP. Fill The OTP you have Received and After Filling it ,Click On Continue.

To Refer Unlimited Times Just Follow the Steps 6,7,8,9,10 and 11 again and again . Steps 1,2,3,4 and 5 have to be done Only Once.

Common Issues :
After sending OTP then also no message is coming then try to Clear Snapdeal app data and Try Again.
If You Get An Error Like – "Unable to validate this Device" Then it means you didn't Hided your SU Binary Properly or It Was Failed to be hided.
If You Get An Error Like – "Invalid Client Request" Then it means you are using the Official Snapdeal app not the Modded one.
If you face Already Registered Error then Try to Change IMEI Manually (Usually Happens in Bluestacks) Follow this link : http://www.abhi2you.com/2015/05/trick-to-change-bluestacks-imei-easily.html
If you face any other problem do comment we will try to find its solution and add it here :
To Support us Do donate any amount to use using paytm : +918181931595 or International users can donate us via Paypal 😀
Attachments :
Rooted BS SuperUser 0.9.6.4092 Direct Link :
Click Here
Thanks for visiting Us .. Follow Us on Twitter @abhi5678chrs 😀