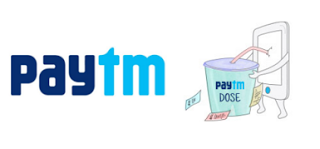 Chennai is suffering from serious natural disaster these days and the condition is worsening there. Chennai is braving a storm right now and we salute the spirit of everyone who is doing their bit to rescue people out there! The gravity of the situation can be understood by some of these glaring examples:-
All flights to & fro Chennai have been suspended.
The Hindu, a massive print publication, has for the first time not published an issue today, since 1878.
If you have any of your friend from Chennai, Please give call the number below to recharge his/her's mobile with Rs.30 free by Paytm.
Simply dial this No. 18001030033
You will be asked to enter your friend's mobile number from Chennai.
Enter and Paytm will recharge your friend's Mobile with Rs.30
Take it as a serious issue – Its not any loot or something. The best policy of a real human is humanity – Help others in any way you can do – But atleast try to help!!
Terms & Conditions:-
This is only applicable for Chennai numbers
Can be availed only once per number
Due to overwhelming response, we will need 2 hours to process the request
Certain mobile operators are unstable, which is beyond our control.