Nearbuy by Groupon – As always providing great offers on Spa & Restaurants, Electronics, Home appliances, and lot more deals and the Trust of groupon too.
As you all know, NearBuy is running refer & earn program, where you actually get 50% discount on your friend's first deal + Rs.300 NearBuy Credits for you. We have come across with an exciting nearBuy OTP Bypass trick with which you can actually create unlimited nearBuy Accounts by just using 1 mobile number. Let's See How!
Trick to Create Unlimited Nearbuy Accounts :-



Just Open this link in 2 of your Browser's Tabs – Visit Nearbuy from here (We would prefer you to use Google Chrome).
Now In 1st tab enter fake details such as Name, Mobile Number & Email, Enter Password and Click on 'Continue'.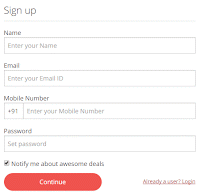 Now Open another Tab (i.e., 2nd Tab), Now Enter any Name & Email but enter an Unregistered NearBuy Number now & Finally Click on 'Continue'
So now in both of the tabs OTP is asked, Wait for a while & Click on 'Receive OTP on Call' Option in 2nd Tab (Where you have put correct mobile number).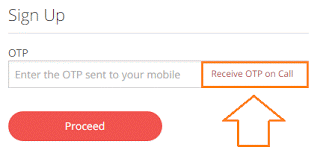 Receive the Call & Enter that OTP in 1st Tab (i.e., Where you have put fake details).
That's It! Your Fake account will be created & your Unregistered number will be left untouched!
Follow above steps again & again to make multiple fake NearBuy Accounts.
NearBuy Refer & Earn Program – Visit Here to Know more
Disclaimer – Above provided Trick is only for Educational purposes. Don't use it to harm anyone or misuse the policy of NearBuy. We are not responsible for any harm done through the trick. Try it on your Own Risk!!