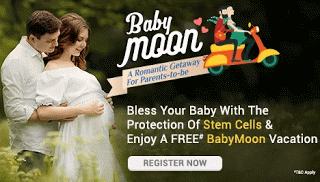 Established in 2004, LifeCell is India's first ever stem cell bank. The revolutionary technology was brought into the country in technological collaboration with the world's first private stem cell bank, Cryo-Cell International, USA. Over 1,50,000 parents have entrusted LifeCell with the stem cell samples of their children.
LifeCell is the only company in the country to have investments in cell R&D and point-of-care cellular therapy for vascular and orthopaedic specialities.
What is Umbilical Cord Stem Cell Bank ?


The umbilical cord that nourishes the baby during pregnancy is a rich source of stem cells that can treat many medical conditions.
Book an Appointment ?
Fill 5 details required in the form
Enter your Name, Email, Mobile, City & Date of expecting Baby
You'll get a confirmation call from Lifecell within 24 hours.
That's it! Nourish your baby with Lifecell 🙂
Lifecell for Mother & Baby Healthcare :-
While stem cell banking serves as a proactive healthcare solution for babies, LifeCell also offers a range of diagnostic & preventive healthcare solutions for expectant mothers and children. These services include prenatal screening, maternal infectious diseases test, first milk test and newborn screening under the brand name BabyShield and additionally a home vaccination service.