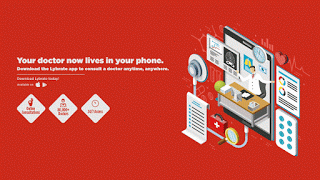 We always been scared about trusting health-related information that is available online. However with Lybrate, We can be sure that the advice I get is from from genuine doctors. All Doctors present on Lybrate go through a stringent verification process.
Get answers to health questions from trusted doctors & book appointment anytime anywhere. You can ask unlimited questions & you will be answered for all!
How to Ask Question ?
Simply Visit Lybrate from here
Under 'What is your question?', Type your Question regarding your Health
Now Enter your Email & Mobile Number & Click on 'Ask Free Question Securely'
Now you have to Sign up on lybrate to ask a free question.
Verify your Mobile number by the OTP Sent > Select Plan as 'Free' & proceed
That's it! Your Question will be submitted & will be answered by a Top Doctor within 6-24 hours!
Question Example: "Enter question for you or someone else. For e.g. I am 25 year old male and have backache for last 2 months. I have used pain relief ointment cream for couple of days but haven't got any relief. What should I do now? "
Lybrate Guarantee :-
100% Privacy Protection
Verified Doctors
Quick responses
90,000+ Available Doctors
Helping users across India