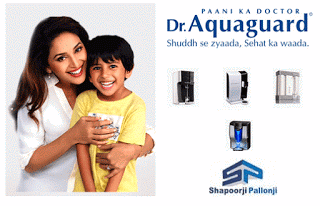 Pure water, being a big problem of India – Today also many families are living on unhealthy water, Such water not only cause diseases but also affect the young minds of your children. Dr. Aquaguard is offering ahead free Home Demo of their strong water purifier range, Our moto behind sharing this offer is just to make an awareness, Drink Healthy & Stay healthy.
How to Get the offer :-
Enter all the required details asked.
Fill up your correct Name, Address, Email & Mobile Number
Verify your Mobile number by the OTP Sent.
Click on 'Get Home Demo'
An executive will call you to arrange a Home Demo conveniently, through their trained water specialists who conduct a water check at your home.
Achievements of Dr. Aquaguard :-
Owned by 1.62 lakh Doctors
Trusted by 15 million mothers
Certified by more than 135 labs
India's Leading Water Purifier Brand.
Purchase Guidance :-
RO Purifiers should be used where the TDS levels in Water are high. Usually water drawn from Borewell has high TDS leading to a salty or brackish taste. UV water purifiers are ideal for areas where the water does not have high TDS.
Usually water sourced from Rivers & Lakes supplied by Municipal Corporations has low TDS. This water does not taste salty or brackish.
Brought to you by – Eureka Forbes: Your friend for life