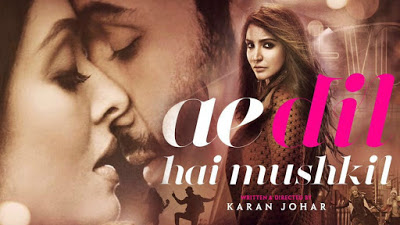 Ranbir kapoor
starer Ae Dil Hai Mushkil Teaser is now officially out. Ae Dil Hai Mushkil is an upcoming Indian romantic drama film written and directed by Karan Johar. It features Aishwarya Rai Bachchan, Ranbir Kapoor and Anushka Sharma in lead roles or in follo language –
#follocelebs
The 93 second teaser is well prepared & is successful in obtaining more & more audience, and create the just right amount of curiosity among the viewers. The movie trailer is yet to come but before that its the right stroke thrown by the movie team. The beautiful movie settings & love connection between Anushka & Aishwarya is what made the audience to want more.
The teaser ends with Ranbir Kapoor talking about unrequited love and montage of shots that show the couples in happy phases. With the rumours that SRK has a cameo in the film doing rounds, one can only wait for the trailer to understand this layered love story – Follo Bollywood
Find more Gossips & B20 News at
Follo.in
|
Follo on Twitter
|
Follo on Facebook
Tags: Latest Bollywood News, Follo bollywood, Anushka Sharma, Aishwarya Rai bachan, Salman Khan, Katrina Kaif, Priyanka Chopra, Shahrukh Khan, Alia Bhatt, Aamir Khan, Rajinikanth, Deepika, Kareena, Sunny Leone, Ae Dil Hai Mushkil, teaser, trailer, official releases, leaks.