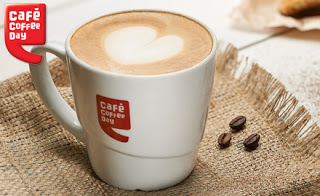 Cafe Coffee Day, India's largest cafe coffee chain. As you guys already know the awesome 'Refer & Earn' offer of Cafe Coffee Day Mobile App. We're putting some more spice on to your deal. Download CCD App & Buy a Latte from your Beans for Rs.38 only (Rs.75 off via Beans). Not only this even get Rs.88 in your Bank account too! Isn't it a loot? Let's see how!
KKR (Kolkata Knight Riders) is still offering Offline offers on CCD, Domino's, KFC & Subway (PAN India). We have already availed this offer many a times this week only & believe me its awesome when you not paying a single penny & getting a lot!
Update – Indian Express is now also offering the same KKR Offer. You can earn points easily by reading articles, comment, shares, video, etc!
Steps Overview :-
Create an Account on KKR Club
Earn KKR Runs & Select Cafe Latte Offer
Sign Up on CCD App to avail free Beans
Walk-in to a nearest CCD outlet
Order a Cafe Latte & Take a clear Photo of the Bill
Upload it on Favcy & Get your Cash approved
Now Transfer the Money in your Bank!
Getting Started with KKR Club :-



Visit KKR from here | Visit IExpress from here
At the Right-Bottom Click on Floating 'Login' Button
Authorize KKR / IExpress from your Facebook account to acquire the required account details important for registration process.
Now Enter your Mobile number & Complete sign up process.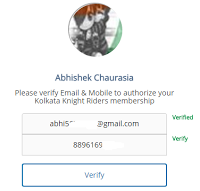 Once Completed, You will get 100 KKR Runs free on Sign Up.
You will get 100 KKR Runs on Sign Up – You require just 10 more to Avail Rs.88 Cashback on your Latte purchase!
You can Sync your twitter account & get 20 runs
OR Just watch a video to get 10 KKR Runs instantly

Activating Free Cafe Latte Offer :-
At the right-bottom of the screen click on the same button showing your KKR Runs.

Move to 'Offers (Only in India) ' Tab > A list of various offers will be shown according to your current location (Nearby stores will be listed).
Scroll a bit & Search for 'Pay 178 KKR Run(s) and a Cafe Latte is on us'
Now Click on 'Get offer' > Now Click on 'Select' Option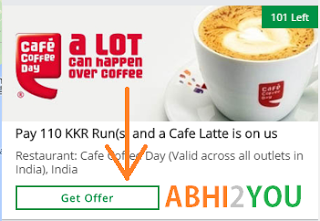 That's it! Your Offer is active for the next 48 hours!
Note – Read the Instructions & Steps Provided carefully for each offer.
Getting Started with CCD App :-
Open the App & Click on 'Sign Up' Option present.
Simply Enter your Mobile number & Verify it by the OTP Sent.
Use Referral code – 'ABHI7207' or 'UMES319' to get 75 Bens for free on sign up.
Add Lime wallet to get extra 25 Beans!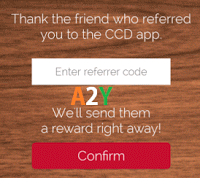 Viola! Your free beans worth Rs.75 will be added to your account instantly.
Hanging out in Cafe Coffee Day :-
Walk in to your Nearest CCD Outlet
Make sure your KKR Cafe Latte Offer is active (If you activate offer after purchasing the Coffee – YOU WILL NOT GET CASHBACK) – So activate it before & it will remain active for the next 48 hours
Goto the Counter & Place an order for a Cafe Latte only *(Important)*
Open CCD App > My balance > Pay > next
Show up the QR Code in order to make your Payement
That's it! Your Payment will be made & you don't have to pay a penny also.
Note – Price of Cafe Latte is Rs.92-95, It comes around Rs.112-Rs.118 including taxes (Varies from State to State).
Don't forgot to take the Bill, Click a clear photo of the Bill 🙂
Availing KKR (Favcy) Cashback :-
Now Upload the bill of your purchase (Goto KKR Site > Profile > Offers > Upload Bill).
Upload the Bill Photo & Once done, Wait for its approval
Once approved, Goto KKR Site > Profile > Offers > Cash Option
Now you will be redirected to Favcy > Click on 'Take Cash'

If you are from Delhi / Jaipur / Bangalore or Gurgaon then avail free Cashback by Uploading your Bill & photo to MagicPin App (*Use Referral code – AIIL1557 *)