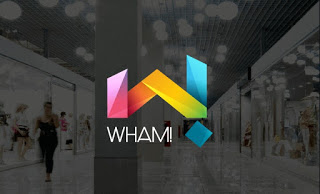 Wham app is a location based rewarding app. Earn free Wham points by simply walk into a partner store & referring friends. As a SignUp bonus, you will get 100 Wham points and refer & earn 50 Wham points per referral. You can redeem your Wham points in form of various rewards like PenDrive, Backpack, Speaker, Mobiles, Etc. Its a great opportunity to grab free products from Wham App so let's proceed below and check out more detailed info regards this app.
Diwali Sale will be on Various products and gift cards upto Rs 10,000 | Sale on 30th October, 2016 (10 AM)
Update- Now easily make around 50-55 points daily even without referrals. Just open app daily to get 5 points on daily basis + open the ads shown for 10-20 seconds. Scroll for ad offers.
We have received our order of a Philips Bluetooth Headset & a Sandisk pendrive. Proof added below 🙂
How to get started?
Now enter your number & verify it.
On next page, select any location.
After verification, click on Menu from Top left corner & select "Referral" tab.
Goto Menu > Referral tab and Enter number – 8896169778 & Click on Submit
If you are not able to see Referral Tab in Menu then Goto profile > Change City & Recheck.
Verify the OTP Received in order to validate the referral code
That's it! Now you can see 100 Points in your Wham App.
Refer & Earn ?
To earn more points, start referring your friends & get 50 points per referral.
To refer your friends, ask them to enter your registered number in Referral tab.
To redeem your Wham points, click on Gift Card select any product as per your point.
So refer more friends & visit more Wham tied up stores in Bangalore & Hyderabad to earn more free Wham points.
Refer and earn is verified but the reward program is not verified proof of reward will added as soon as possible
They were offering Free Pendrive, Gift vouchers & lots more in just 100 points means free on sign up. All are out of stock now!
Proof Added :-