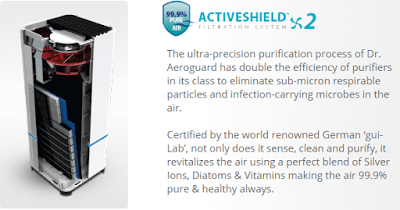 Dr. Aeroguard the Expert A perfect blend of cutting edge technology and robust design brought to life by German engineering. Dr. Aeroguard ensures that your family breathes clean, fresh air free of allergens and microbes. Now Get a Free Home Demo of Dr. Aeroguard by Eureka Forbes.
INDOOR AIR IS 10 TIMES MORE POLLUTED THAN OUTDOOR AIR !
How to Get the offer :-



Enter all the required details asked.
Fill up your correct Name, Address, Email & Mobile Number
Verify your Mobile number by the OTP Sent.
Click on 'Get Home Demo'
An executive will call you to arrange a Home Demo conveniently, through their trained specialist who will conduct an air check at your home.
Advantages of personal Consultation :-


Personalized attention from the sales representative.
Convenience to meet at the time and place chosen by you.
Consultation and demonstration done in a friendly environment.
Brought to you by – Eureka Forbes: Your friend for life