India's one of the most trusted brand industry P&G brings you free samples of top rated brand products including Only, Ariel, Pantene, Dove, Head & Shoulders, Oral-B and Whisper. Register on Rewardme and get 4 samples free every month to try.
Free Samples : Rewardme spreading happiness nationwide in India. Free Samples worth Rs.300 or more with Free Shipping – Given by Rewardme each month. Ins't it awesome?
How to get the 
Offer 

?
Click on 'Register Now' Button.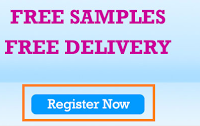 Proceed to Registration page.
Enter your Details (Make sure you select Gender as 'Women' and age above 25+ to get free samples).
Select Date of birth as 1989 or below to avail the offer

Now Enter your real Email address, Pin code and mobile Number.
You will receive an OTP to verify your mobile number.
Once Verified, Select any 4 given free samples and proceed to Checkout.
Enter your Full address with correct Pin-code & landmark.
Now Simply Place your order without paying a single rupee also.
Note – This offer is only valid for Females (Age 25+) only. So please select / enter appropriate details.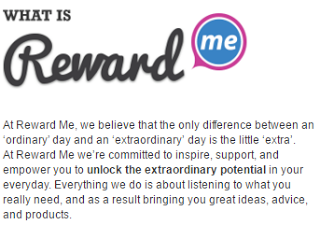 Free Samples : Terms of 

Use 

:-
P&G will take at least 8 weeks to process the samples request.
P&G will endeavour to keep the member informed of any delay.
All taxes as applicable and incidental expenditures in connection with the sample request will be borne by the member.
P&G will not have any liability towards any taxes, or other expenditures or the like which may apply to RewardMe program or sample requested hereunder.
Sample request is only valid for participating brands in REWARD ME as indicated on the website.
Members shall take open delivery of the samples from the courier Members are requested not to accept damaged/ opened parcels.
P&G shall not entertain any complaints post acknowledgement / delivery/ acceptance of the samples by the members.
Each household will get only one sample per brand and P&G has the right to reject the sample request from any consumer.
P&G will not take any liability of any loss or damage of sample in transit.
Currently P&G will dispatch samples only in selected 40 cities. Click here for the list of cities