OnePlus- being one of the most versatile Android Device makers Globally & in India too. OnePlus is offering a free ticket coupon sale for its OnePlus Users, Ticket coupon sales start on 10:00 am 13th, Dec.
StarWars-The Last Jedi Movie will be in theatres from 15th December & you can avail the ticket coupon to watch this movie in Select PVR Cinema's theatre. Also Get a Chance to win OnePlus & Star Wars Gifts, Experience OnePlus 5t Star wars edition.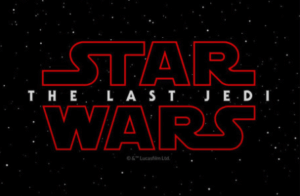 OnePlus StarWars Popup Offer Page
How to Avail the

Offer

:-
First Visit OnePlus & Register your Phone's IMEI in your OnePlus Account (If you have done it before then ignore this step)
Now Visit OnePlus Offer Page on 13th December before 10AM
Once the Ticket Coupon Sale starts, Grab your Ticket Coupon
Now Choose your city and confirm the movie time.
Click on "Get it" Button and Coupon code will be generated.
Now go to Paytm and Select the Same Location and time and Proceed to Checkout.
Enter the Coupon Code you got from Oneplus
You will get instant discount!
Now just Pay Rs 1 and book the tickets.
Voila! Enjoy your Movie along with free snacks on 16th or 17th December.
Select PVR Locations :-
Mumbai – PVR Phoenix Mills-Lower Parel – High street Phoenix – LowerParel
Pune – PVR Pune – Market City – Seasons Mall, Magarpatta City
Hyderabad – PVR Kukatpally Forum Sujana Mall – The Forum Sujana Mall
Chandigarh – PVR Elante Mall – Elante Mal
Chennai – PVR Ampa Sky Walk Mall – Ampa Sky Walk Mall
Kolkata – Cinemax Mani Square Mall – Mani Square Mall
Delhi – PVR, DLF Mall of India – Comic Con – NSIC Exhibition Ground
Bangalore – PVR Forum Mall – Kormangala – OnePlus Experience Store – Brigade Road
Kochi – PVR Lulu International Shopping Mall – Lulu International Shopping Mall
Terms &

Conditions

:-
Ticket will go on sale on 13th\15th 10:00 AM Dec 2017.
Ticket coupon can be generated immediately on oneplusstore.in
Head over to the Paytm app and use this coupon to choose the movie in your city.
Please use the coupon by 23:59 on the respective dates (13th and 15th Dec 2017) .
1 OnePlus account can get only 1 movie ticket for complimentary along with snacks for ₹1.
Didn't get the movie ticket? You can still experience the phone at the Experience Zone.