Are you interested in being updated with bollywood gossips & news happening in the bollywood industry? Then this post is all dedicated to you.
Moreover subscribe to Bollywood News & Updates WhatsApp Channel & Stay updated with all the latest Bollywood news, gossips & updates + get a chance to enter in their weekly lucky draw of Rs 50 Paytm Cash + Rs 1000 Monthly Lucky draw. Where any of the random user would be chosen as a winner & His won prize would be transferred to his/her's paytm wallet.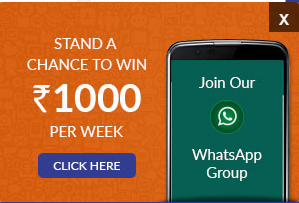 This WhatsApp broadcast is handled by CashKaro team, so there no doubt of its trust-ability, your Phone Number details would be 100% safe with them. Moreover they don't do spam messaging, just a single or couple of updates a day that's it 🙂
Share this Post on social media (facebook/ twitter/ instagram),Tag @CashKaro in Post & Get a chance to win Rs 100 Paytm Cash Free

Hurry! Submit your entries now 🙂
How to Avail the Offer? 
Firstly, Save the below mobile number in your contact list, Save Contact as 'CashKaro'
+91-9821397417
Open WhatsApp > Goto '

New Chat

' Option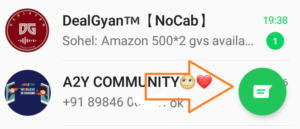 Search for the Number you saved > Open the Chat
Simply Type 'START' & Send it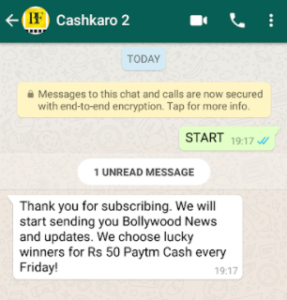 Winning Amounts & Lucky Draw Date?
Weekly Prize: Rs 50 Paytm Cash to Lucky Winners every Fridays
Monthly Prize: Rs 1000 Paytm Cash to Lucky Winners
A2Y Exclusive Prize: Rs 100 Paytm Cash to Lucky Winner who share this post 🙂
Payment Proof
We won the last Friday's weekly contest & won Rs 50 Paytm Cash, below you can see the proof 🙂