Airtel, India's largest telecom operator with over 232 million subscribers has now came up with another great offer for their Prepaid users. Get some freebies this diwali by Airtel to make your day!
Offer is valid for a limited period only, Grab it fast before it gets expired!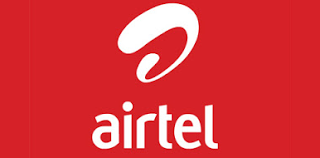 Everyone will get some assured freebies like – FREE Data, iPads, Chromecasts, pen drives & lots more – Including Free Minutes, SMS or VAS Services this diwali!
How to Get the offer ?
Now, Enter your Airtel Prepaid Mobile Number & Click on "Go" button
Login with a password or Request for an OTP for first time.
Finally, Enter OTP/Password to reveal your Surprise gift by Airtel.
Grab your Freebie Surprise gift!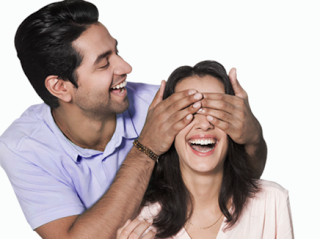 Terms and Conditions :-
The Airtel Surprise Plan allows any existing or new Airtel Customer to be eligible to claim the Airtel Surprise. ('Airtel Surprise Plan / Scheme')
The Scheme is applicable to retail customers on Airtel Prepaid Data Pack only. ('Eligible Customer')
Under this plan Airtel shall be making disbursements of certain surprise gifts. ('Airtel Surprise / Gift')
An Eligible Customer shall be eligible to claim any one gift as the Airtel Surprise.
The selection of a particular gift to be disbursed to a particular Eligible Customer shall be based on a random automated selection by Airtel.
An Eligible Customer shall not have the option to make any selection.
The Airtel Surprise Plan shall be valid for a period of 90 days commencing from the date of launch of the Schemeduring which period Eligible Customers may follow the steps prescribes herein to claim their Airtel Surprise.
An Eligible Customer shall be required to log on to http://airtel.in/surprises and provide the requisite details thereon, in order to unlock their respective Airtel Surprise and in order to claim his / her Gift under the said Scheme.
Each Eligible Customer may log on only one time for each individual Airtel Prepaid Data connection and claim his / her Gift.
Repeated log ins shall not affect the nature of the Airtel Surprise made first available for the Eligible Customer to claim.
The disbursement of the individual Airtel Surprise shall be made to the Eligible Customer within the same session as the log-in and the Eligible Customer may claim the same upon following the steps prescribed for the same.
The scope of the Airtel Surprise Plan is limited to the disbursement of the Airtel Surprise. Once claimed, the terms and conditions of the owner of the product that forms the Airtel Surprise shall become applicable and the liability of Airtel as provider of the Airtel Surprise Plan shall cease.