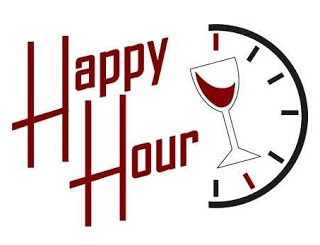 A2Y NY Pre-Party is going on, Our previous giveaway of Facebook vitality shares are also going on check out and do participate there also. Now time for our 3rd Happy Hour offer, Download / update our mobile app Get Rs.10 Free Mobile recharge – For that you have to keep checking our "Promotions" Section. Valid from 6:00 PM to 7:00 PM (First 100 users only).
Congratulations to all 100* early birds (Your Recharges will be done within 24 hrs), If recharge fails due to any reason we will be messaging you regarding it. Stay tuned!
Happy Hour will be held for full 1 hour, We have already added the links to the offer page. Wait for 5:00 Pm and as the clock stricks > Open "Promotions" section in app and select free recharge offer.
Note – This Offer is valid for an hour on 30th December between 6:00 PM to 7:00 PM. Valid for First 100 Lucky Users only (Recharge Giveaway Worth Rs.1000).
Offer is valid for all A2Y notifier app users (Make sure to update your app to participate in the offer). Valid once per user!
How to Get Rs.10 Free Recharge ?



Firstly, Download A2Y notifier Mobile app from Play Store (If you are an old user then make sure you update it).
Open A2Y Notifier App and Sign in / Sign up for a New "A2Y Forums" Account (Important).
As the clock stricks at 6:00 PM, Goto Menu > Promotional Offers.

There you will see handpicked promotional offers from A2Y and also a banner of "A2Y NY Pre-Party – Happy Hour (Free Recharges worth Rs.1,000)" > Click on "Grab now" button
Discover the Free Recharge Banner and click on it > Now a popup will appear asking your number to be recharge > Enter your number and Submit.
Your Recharge will be done within 24 hours!

Terms and Conditions :-
Offer is subjected to first come / first serve!
Offer valid only for A2Y Updated app users (All users)
Recharge amount is fixed to Rs.10 only.
Recharges will be done within 24 hours of submission.
Valid for First 100 active app Users Only.
Happy Hour Will be occurring anytime between 6:00 – 7:00 PM Today.
A2Y owns right to shut this offer anytime.
Please Fill your number correctly to get recharged.
Source – Click Here & Full T&C
Popup Form Screen-Shot :-