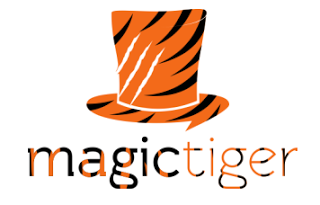 MagicTiger is your one stop app for everything – order anything on Demand with Magictiger app! Chat, order anything and it would get it delivered at your doorstep. It is almost like a personal assistant whom you can ask something, pay for it, and its done!
As a promotional offer they are offering Rs.50 Paytm Cashback on 1st ever recharge of Rs.100 or more made through the Magictiger app. Also Get Rs.50 Paytm Cashback for each and every refer you make. What are you waiting for, be the first to refer your buddy.
How to get the Offer ?



Just open the app after installation process is over, Enter your Phone Number, Email & Referral code – RJR3L1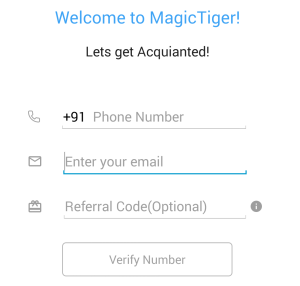 Verify the mobile number using one time password (OTP) Sent.
Once verified, Click on the top left icon to access app's Menu > Now choose 'Add Paytm Account' option.
Recheck your Email address and Proceed, This time you will receive an OTP via Paytm for further verification.
Once done, You are ready for your first recharge.
In order to recharge just use the chat feature, one of the executive will be there to make your recharge.
Make sure to recharge for Rs.100 or above, Full amount will be debited from your paytm wallet and Rs.50 Cashback amount will be added to your paytm wallet within 24 hours.
Refer & Earn :-
Immediately, You will get your referral code displayed. Start sharing this app with your friends.
If your friend Register on magictiger app using your referral code and makes his first transaction of Rs 100 or more, you and your friend both will get Rs 50 Paytm cash within 24 hours.
Start Sharing & Start Earning!