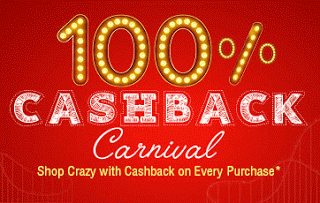 Shopclues is back with another great shopping sale, This time its 100% Cashback offer by shopclues in form of cluebucks. Means you purchase any product from the offer page, Shopclues will refund you the same amount you spend in form of cluebucks. This offer can be availed only once per registered shopclues user.
Note – The CluesBucks credited to the user's account shall expire within 5 days from the date of issue to customer. So be fast to redeem them!
How to Get The Offer :-
Browse through the offers & categories present.
Open your desired product link.
Add the product into your cart and proceed to checkout.
Login / Register to your account.
Add or Update the delivery address.
Pay for your order online (~!You will not get any cashback on COD orders!~).
Now within 2 days of its delivery you will receive your cashback in form of Cluebucks (which is supposed to get expired within 5 days of its issue).
P.S. 1 Cluebucks = Re.1 (This Can be used on any amount purchase made on Shopclues).


Regarding Cashback :-



This offer is redeemable in the form of Cluesbucks only. Instant cashback is not applicable for these product. Cluesbucks cannot be exchanged for cash nor are transferable.
Usage of CluesBuck is subject to all terms and conditions including policies displayed on ShopClues.com.
CluesBucks will be credited to the customer's 'My CluesBucks' section on ShopClues, within 2 working days of delivery of order.
The maximum cashback in the form of CluesBucks will be limited to the price of the product bought from this promotion.
Expiry of CluesBucks: The CluesBucks credited to the user's account shall expire within 5 days from the date of issue to customer. ShopClues shall not inform customer upon credit of the CluesBucks in customer's account. Any unutilized CluesBucks credited pursuant to this offer shall lapse after 5 days from the date of issuance.
CluesBucks can be redeemed sitewide including on all platforms owned by ShopClues.com (mobile and desktop).
Terms & Conditions :-



The 100% cashback offer is valid only on products listed exclusively under the 100% Cashback Carnival promotion on Shopclues.com.
This offer is valid only on Prepaid Orders. COD orders are not eligible for this offer.
This offer is valid only once for each registered user i.e. Customer is eligible to receive cashback only for one purchase (of maximum value) made under the Carnival promotion page In case of fraudulent activity by the user including but not limited to creating duplicate accounts, aliasing, placing multiple orders or violating the Terms and Conditions, Shopclues reserves the right to withdraw the Cluesbucks accruable to the user at its sole discretion.
No returns would be accepted as a part of this promotion.
Shipping fees will be charged over and above the price of the product.
Cashback will not be applicable on the shipping fees. A registered user is a customer with a valid Shopclues account.
This offer is non-transferable to any other user.
This offer is not extendable and non-negotiable.
All valid spends / transactions will be eligible for the offer. Shopclues will not be responsible for invalid transactions.
Shopclues is not responsible for, or liable for, any actions, claims, demands, losses, damages, costs, charges and expenses that a user may suffer, sustain or incur due to the offer.