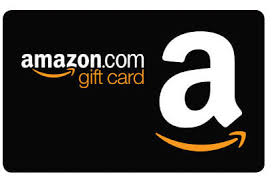 After a long time we are back with loot tricks, Now here's a simple guide to transfer your Amazon Gift Card Balance / Cash into your Bank account easily. Also Amazon offers Discounts on Gift Cards so you can buy them at Discount & then use the trick below & transfer full amount back into your Bank without any extra Charges. Here we go!
Trick to Transfer Amazon Gift Card balance into Bank Account :-
Select the required denomination you wanna buy (Rs.1,000 / Rs.2,000 & so on)
Add this Product into your Cart
Login / Sign Up
Buy this Product using your Amazon Gift Card
Complete Payment & place the order, Wait for 5-7 Days for its Delivery now.
Once Delivered, You can use that money to pay any of the online merchant.
In order to Get it Transferred into your Bank, Add money to your Oxigen Wallet
Now Transfer it to your Bank from here, otherwise on Oxigen App you will be charged 3% Tax.
That's it! You have successfully Transferred your Amazon Gift Card Balance into your Bank Finally!
Disclaimer – Above provided Trick is only for Educational purposes. Don't use it to harm anyone or misuse the policy of NearBuy. We are not responsible for any harm done through the trick. Try it on your Own Risk!!