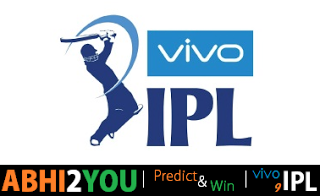 Vivo IPL 2016 is about to end, Two finalists will be trying their lucks on the pitch of M. Chinnaswamy Stadium, Bengaluru. Why not to make this moment more happening. Here's just a simple prediction you have to make regarding the winners & Team points & you could get a chance exciting goodies & of course Paytm Cash!
Must Try: Predict Cricket Matches & Win upto Rs.5,00,000 of real money in bank. Proofs of winnings added in the post – Click here
Winners Declared: Click here to checkout the winners list
Types of Contests :-
'Predict & Win' Contest
'Social Virality' Contest
Happy wala 'Lucky Draw'
Prizes to be Won :-
Special 'IPL Team Winner's' MUG
Paytm Cash upto Rs.2,500


How to get the Offer :-
Visit google forms from here (Over Now)
Enter your Personal details first
Now Fill the form with your predictions
Click on 'Submit' button.
That's it! Your Response will be registered with us.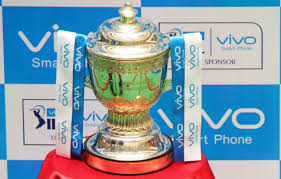 Two Teams in League for '1 CUP'
1. 'Predict & Win' Contest Guidelines :-
User has to fill up the form provided before the match starts with appropriate answers of the questions asked, and Runs predictions too.
User's whose every field has got correct answer (Exact Prediction) will get Rs.90 Paytm Cash (Including Rs.50 for Master Predictor*)
Users's whose every field has got correct answer (Exact Prediction) except Master Predictor Contest will get Rs.40 Paytm Cash.
Lucky Draw: Users whose atleast 2 Predictions are correct will be taken & Lucky users will be given Rs.20 Paytm Cash each (20 Winners).
User has to login to his/her's Google account in order to fill-up the form.
For Master Predictor Contest: The 2 numbers after & 2 number before the entered 'Accurate' Runs will be considered by us (Eg. If a user predicts Cris Gayle would be making 64 runs & if he makes between 62-66 it will be correct).
Highlights
– Predict the Master Predictor Contest & Get Assured Rs.50 Paytm Cash*
2. Social Virality Contest :-
Share this post on Facebook or Twitter (Post Visibility: Public)

Tag atleast 5 of your friends (Facebook & Twitter Both)
Copy the Post Link of your shared post.
Now, Visit here
Fill up the form with your Shared links & personal details.
Posts received most Likes, Favorites, Comment or Re-tweets will be selected.
Winners will be mailed with their Winning Prize (Free MUGS / Paytm Cash will be there, No Coupons or Vouchers).
Note – Many users are putting their 'Facebook ID Link' & 'Emails' in the Post link section. These are not at all accepted only put the Post link if you have shared, FAKE LINKS ARE STRICTLY PROHIBITED.
3. Happy wala 'Lucky Draw' :-
Prediction Basis: Users whose atleast 2 Predictions are correct will be taken & Lucky users will be given Rs.50 Paytm Cash each (20 Winners).
Social Virality Basis: Users shared our post to their timeline / tweeted to their wall will be considered. A fixed price we might give to all of them* & also 5 Lucky users will win a FREE MUG from Zoomin (Delivered to their address at Rs.0 cost).
That's it 😀
Terms & Conditions :-
A user participating in this contest is tends to accept each & every terms & conditions of this contest.
Contest is limited to A2Y Visitors & A2Y Notifier app users only, Further anyone can participate in this contest & win free prizes.
User has to fill correct Name, Email & Mobile Number in order to be an eligible participant.
A2Y owns right to shut this offer anytime.
A2Y owns the right for final decision regarding this contest. A2Y can disqualify any user / participant if found guilty.
All Prizes are eligible only for selected participants – "No criteria will be applied"
No Spams and no abusment will be entertained.
Prizes are as mentions and can be anytime charged based upon the owner.
Scoreboard / Leader-board are the victorious
Users won will be contacted on their 'Mobile Numbers' In order to confirm their winnings & send their paytm cash.
If not received your prize value (Paytm Cash) within 72 hours, mail here [email protected]
We owns each and every right so please contact us for details [email protected]