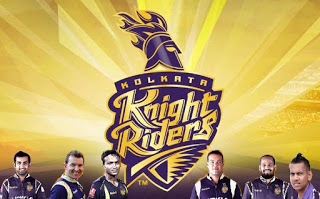 Kolkata Knight Riders are all set to rock IPL 2016. IPL – Indian Premier League, the name of Indian Tournament where players from worldwide come & collaborate with Indian players & sponsors to make a Specific State Team Win.
Kolkata Knight Riders which is being captained by Gautam Gambhir & KKR Will not be making their fans sad. Register now on KKR official website. Earn / Score free KKR runs & you can use them to get cashback on your Meals from various stores. Offers are listed on KKR Site itself – Powered by Favcy.
Now Get 30 KKR Points per Referral, Refer your friends & Start Earning KKR Points. Use them to avail offers & play contests online at KKR.in
How to get The Offer :-
Visit KKR Official Website from here
At the Right-Bottom Click on Floating 'Login' Button
Authorize KKR from your Facebook account to acquire the required account details important for registration process.
Now Enter your Mobile number & Complete sign up process.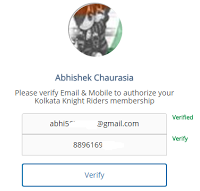 Once Completed, You will get 100 KKR Runs free on Sign Up.
Complete Small Tasks such as Sharing, Visiting, liking & etc to score more runs.
Sync your twitter account & get 20 runs, On each Tweet you will be rewarded more 5 runs.

How to Redeem KKR Runs :-
At the right-bottom of the screen click on the same button showing your KKR Runs.

Move to 'Offers' Tab > A list of various offers will be shown according to your current location (Nearby stores will be listed).
Click on 'Get Offer' Option of your desired offers listing.
Read the Instructions & Steps Provided carefully for each offer.
Select the offer & pay the required KKR Points to register for it.
Visit your nearest Offer / KKR Partnered Outlet & Make the purchase normally for the product listed on KKR Site as offer.
Upload the bill of your purchase & you will receive advance cash as listed on KKR Site
You will get this amount directly into your bank after 4% Tax Deduction.
How to Score More KKR Runs :-
You will get 100 KKR Points to start up your journey with KKR Site.
Below more ways are listed from which you can earn more KKR Runs easily.
You can have more instructions on it via visiting 'Engagement' Tab present in KKR Runs Dialog box.

Cash Proof: We have purchases a Cheezy Crunch Burger from KFC & Got the Payment approved too by KKR. Which can be transferred to our bank too.