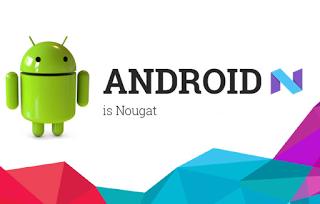 Android N (Nougat) is the forthcoming version of android of this year (2016). Official release will be made from monday onwards (22nd August, 2016). Nexus Devices to get the updates first. Another news, LG V20 will be the first smartphone which will launch Android Nougat OS with it.
Samsung, HTC, LG Flagship mobile user have to wait for atleast 2-3 months more in order to receive the Android N Update. Recently only Samsung A5 has got the Android M update on 15th August. Let's see when will Samsung provide Android N Update.
Updates Schedule :-



Huawei Nexus 6P – Android N Update 22nd August onwards
LG Nexus 5X – August 22 – Android N Update 22nd August onwards
Blackberry PRIV – August 22 – Security Update 22nd August onwards
Android N Features :-
Daydream feature – Daydream is one additional aspect that users can customize in their Android device & other apps which can enhance it even more. Google is Repurposing Daydream feature as the namesake for its VR platform.
Google's Official Multi-task Window – Now you can split your smartphone's screen into 2 or more segment & use those areas to run multiple apps in the background & foreground.
Drag & Drop Texts, Images in Multi-task Window – Google made your multitasking even more reliable & easy. Drag & drop texts, images, etx in different multi-windows.
Use Different Wallpaper for Lock Screen – Now you can set different wallpaper for your Home screen & lock screen. These features you might have seen in Miui
Enhanced Android Installer & Themes – An all new fancy installer & App info will now contain all the details of the APK from where you have downloaded / installed it.
Bundles Notifications, importance & DND – You can now see the mails, messages, comments, etc from various app in the notification it self & if further you want to visit the site/app you can do so. Other things are the DND feature lets you lower the useless notifications in your device.
Data Saving – Less / controlled consumption of data by Background apps. Save your precious data while on Mobile network & save your money
Quick Settings – You can now easily change / update settings quickly from the notification slider itself
Settings Suggestions, New Emojis, Cancel button during app downloads – Android will now suggest you some automatically that what settings you should make in order to gain the best performance in Android Nougat, New Emojis in Google Keyboard & You can now cancel app downloads from the notifications itself.
Moreover, Google will soon launch its own device without the Nexus Branding.