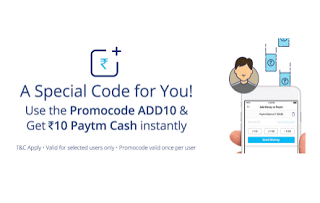 Guys, we have come through a new loot offer, just send a simple sms & Get Rs.20 Paytm Cash (Previously it was Rs.80 but unfortunately that has now ended). Guys, Loot it fast before it gets ended / fixed up.
It is actually some offer running by DTDC Courier, they are offering Paytm cash on when you use their service. Just SMS the AWB number to get free paytm Cash. Offer valid only once per Number / Paytm Account.
EXPIRED – Codes not coming now & Paytm has expired the existing codes also. 🙁
How to get the offer :
Open your SMS Inbox > Compose new SMS
Type 'RAK<space>V6*******<space>[Your Name]'
Send it to 8082800125
Fill any 7 Digit Random number in place of '*' Like – RAK V67836543 ABHISHEK
That's it! You will get a promocode worth Rs.20 add it in your Paytm Wallet
Open Paytm App > Add Money or Visit Online
Enter amount as Rs.20 / Rs.40 & Enter promocode
Once done! You will get your Rs.20 / Rs.40 Cashback soon within 24 hours
Tip – You can replace 'A' with any other alphabet & try which one else is working & don't forgot to comment below & tell other!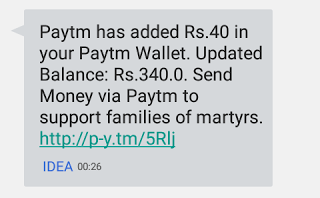 Received at 00:26 PM (13th August)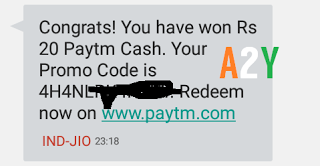 Received at 23:18 PM (12th August)