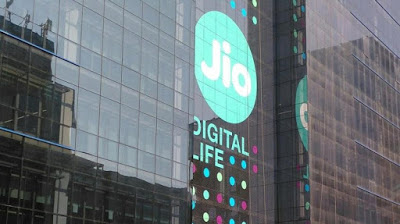 Jio, also known as Reliance Jio and officially as Reliance Jio Infocomm Limited, is an upcoming provider of mobile telephony, broadband services, and digital services in India.
Reliance Jio under Welcome Offer claims to provide free & unlimited calling to any part of India & to any network in India. Though users are facing a lot of calls drops & terminations. This is because that other networks have provided less points of interconnection (POIs) to Reliance Jio, Otherwise their calling service would have been superior.
Moreover, Networks like Airtel, Vodefone & Idea also want to make a trust to their existing users & thus they are slowly providing more points of interconnection (POIs) to Jio Network callers.
Also read – Reliance Jio Free Sim for all 4G Enabled Handset Users – Know more
Reliance Jio Terminated Calls Stats :-



Over 80 voice calls to Vodafone network is failing out of every 100 call attempts.
Within last 10 days stats show that over 15 crore Jio calls have failed when made to Vodefone network due to unavailability of POIs
August Stats, 2.97 million Jio subscribers who terminated calls on Idea network
Call Success rate from Jio to Airtel was being around 30-40% in the last month.
Increase of POIs :-
Airtel has increased the POIs to over 3 times, which in turn can serve more than 15 million Jio subscribers now.
Idea claims to be providing POIs to cater 4.65 million subscribers indicating a buffer of 57% in calling capacity.
Vodefone claims to soon provide a sufficient amount of POIs to RJIL customers for a better calling experiance.