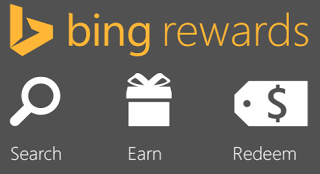 We daily make numbers of searches on some popular search engines like Google, Yahoo & of-course bing, But have you ever wondered that for each search you actually rewarded? Bing has come up with an exciting Offer this time & making dreams come true.
Bing in association with FreeCharge, will offer their loyal users free FreeCharge Freefund codes with which they can fill up their FreeCharge Wallet money for free.
Bing Rewards beta (India) will end on September 30, 2016
How to get the Offer :-



Click on Sign In or Sign Up button
You will Get 10 Credits when you register now with Bing Rewards.

Now everytime you Search on Bing, You will get 1 credits free (Max 10 Credits a day).
P.S. 1 Credits = Rs.30 FreeFund Coupon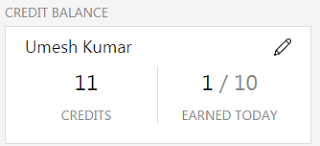 So Why to wait, Keep searching & Keep Earning Bing Reward Credits.
Once you reached 90 credits threshold, You can redeem Rs.30 FreeCharge Coupon by it.
Moreover, keep using Bing for upcoming days & Earn 210 Credits more to get Rs.70 worth FreeCharge Voucher.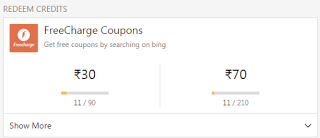 Cheers!
Terms and Conditions :-
Earn a maximum of 10 credits per day when signed into Bing.
The program is available on both mobile and desktop
Credits are awarded to unique search queries Each coupon will be given only once to a user.
Refer to FAQs for any queries about Bing rewards FreeCharge Balance cannot be used against any other promotion
The promo code will be credited as FreeCharge Balance in wallet in the form of electronic gift voucher which is redeemable before 10th September 2016
Electronic gift voucher balance cannot be withdrawn or transferred to the bank Promo code shared can be redeemed only on the FreeCharge web/mobile site/app
One code is valid per user/email id/mobile number
Additional terms and conditions of FreeCharge apply