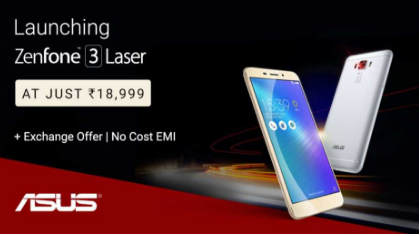 Asus was making too much buzz in the recent days that they are going to launch the New Incredible devices under Asus Zenfone 3 series. Launch was expected on 17th August & so happened. Asus has came up with good smartphone & are much overpriced.
In comparison with the LeTV Le2 & Redmi note 3 / Redmi 3s these phones come up with much better option. India being a country of Price minded such overpricing will not be expected. Although they have launched their product in the presence of Sonakshi Sinha & is available to buy now.
Asus Zenfone 3 is available right now & Asus Zenfone 3 Delux, Ultra, Laser are coming soon.
How to get the Offer :-
Click on 'Buy Now' Button
Login / Register for a new Flipkart account.
Add / Update Shipping details
Select EMI / Direct Payment / COD Option
Make the payment securely
That's it! You Own it!
Moreover, Z3 Delux is being sold for around 249$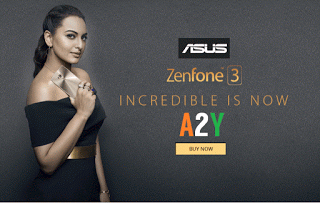 Asus Zenfone 3 Series :-
MAD Pricing by 'Asus' | Should change their name from Asus to Apple
Asus Zenfone 3 (5.2″ | 3GB RAM) – Rs.21,999
Asus Zenfone 3 (5.5″ | 4GB RAM) – Rs.28,999 (Global price is around 16k)
Asus Zenfone 3 Delux (4GB RAM | 64 GB ROM) – Rs.49,999
Asus Zenfone 3 Delux (6GB RAM | 256 GB ROM) – Rs.63,000
Asus Zenfone 3 Ultra – Rs.49,999
Asus Zenfone 3 Laser – Starting Rs.19,999
For Specification please refer here