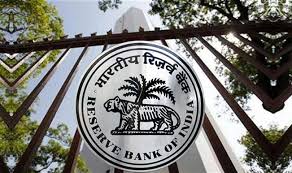 The Reserve Bank of India (RBI, Hindi: भारतीय रिज़र्व बैंक) is India's central banking institution, which controls the monetary policy of the Indian rupee. It commenced its operations on 1 April 1935 during the British Rule in accordance with the provisions of the Reserve Bank of India Act, 1934
Special measures have been taken on All Prepaid Payment Instrument Issuers, System Providers, System Participants and all other Prospective Prepaid Payment Instrument Issuers in India. Now non-KYC Users of such PPI service shall be allowed to make transactions upto Rs.20,000 /- instead of Rs.10,000.
Whereas KYC Upgraded users of PPI Services like Paytm, Mobikwik are allowed to transfer funds from such PPIs are permitted only to the merchant's own linked bank account and upto an amount of ₹ 50,000/- per month, without any limit per transaction.
The above measures shall come into effect from the date of this circular and shall be applicable till December 30, 2016, subject to review.
Source & Original Statement copy made by Nanda S Dave, Chief General Manager – Click here
Amazon is offering flat 15% discount on Gift Card Topup worth Rs.500 or more. Offer valid for all amazon users only once.
Enhancement in PPI Limits (Non-KYC) :-


The limit of semi-closed Prepaid Payment Instrument (PPI) that can be issued under Para 7.2
(i) of the Master Circular on issuance and operations of PPIs in India has now been enhanced from ₹ 10,000/- to ₹ 20,000/-
The total value of reloads during any given month shall also not exceed ₹ 20,000/-
All other extant instructions in this regard shall remain unchanged.
Special dispensation for Merchants (KYC):-


Merchants shall give a self-declaration in respect of their merchant status and details of their own bank account, which shall be kept on record by the issuer.
PPIs can be issued to such willing merchants only after due verification and validation of their bank account details.
Inflows of funds / credit to such PPIs shall emanate only from sale transactions of the merchant.
While there is no minimum balance requirement, the maximum value in these PPIs shall not exceed ₹ 20,000/- at any point of time.
Funds transfer from such PPIs are permitted only to the merchant's own linked bank account and upto an amount of ₹ 50,000/- per month, without any limit per transaction.
PPI issuers shall clearly identify such PPIs in their systems for the purpose of maintenance of escrow, reporting and MIS requirements