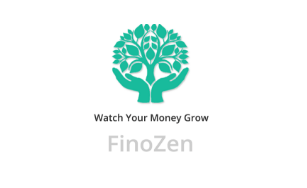 FinoZen App – Watch your money grow – Your money is expected to grow at an annualized rate of 7.5 – 8.5%, you can see it growing everyday and withdraw anytime you want!
This Small app is just like a secondary bank where you can have trust & deposit money to avail awesome interest which is way more than the Banks. Moreover, Refer your friends to do the same & Earn Rs.100 per friend you refer.
Note – FinoZen invests your invested money in Reliance Mutual Fund in order to make your money grow. You will also get the receipt of the purchased packages of Mutual Fund from Reliance. Be alert & invest safely at safe place only – Earn Upto 9% Interest on daily basis.
Update – Add atleast Rs.500 in FinoZen app, this money will get reflected in your investment within 24-48 hour & then afterwards you can anytime transfer bank to your Bank!
Trusted app! You can upload your documents without any hesitation.
How to avail this 
Offer 

?
Click on 'Create an account'
Enter your Name, Email, Secret Pin & Number
Use Referral Code – '8574456896' to get Rs.50 Bonus on investment
Click on Register & Skip the intros appeared
Now Activate your Account by following the simple 5 steps of verification
Upload your PAN Card front view Photo + Your Selfie with the same, Address Proof & Bank Proof
It will take 1-2 working days to get your account verified, If in any case its rejected try to fix the error might be a bad image share of your ID proof & so on.
Once your Account is active, add atleast Rs.500 to your FinoZen Wallet
That's it! You will now total have Rs.550 in your Wallet (Rs.500 Added + Rs.50 Sign Up Bonus).
This Rs.100 will be your investment & FinoZen app will give you a return rate based upon the time you have leave the money in your wallet. You may add more money & see your money growing.
Moreover, At any time you can transfer all your Money into your Bank. It will be credited within a day or twice.
Its a new app & new type of Service, So invest little amount in beginning if you want to make investment here.
FinoZen Refer & 
Earn 

?

Goto Menu > Invite friends
Share on Whatsapp / other social site
Your Referral code will be your Mobile Number
Once they sign Up > Activate their Account & Add atleast Rs.500 in their wallet- You will get Rs.50 Absolutely Free!
Your Earning will be transferred to your Bank within 3-5 days.

FinoZen Bank Transfer Proofs (Refer & Earn Only)
Why to Invest in 
FinoZen 

?
Better Annual Interest Rate
Minimum Balance of Rs.500 only
Interest Credited on Daily Basis
Interest Rate of 7.0 – 8.5%
Withdraw anytime & anywhere
Easy to use app & Simple UI
Very high safety & security