As you all must be knowing that the Paytm App is now integrated with BHIM Upi Support, you can directly send/receive money from your bank account using UPI feature, So now you don't need to install another app of BHIM UPI, Paytm will does the same for you.
Paytm introduced their promotional offer on UPI Handle, Create your UPI Account/Address on Paytm BHIM UPI App and make your 1st Transaction to get Rs 50 free in your wallet. Paytm UPI service is only available on Android app as of now!
You can use any bank account to get started with Paytm BHIM UPI feature, its not just only for 'Paytm Payments Bank Account', if you don't have Paytm Payments bank account still you can use BHIM UPI with your existing bank account like you does in other apps.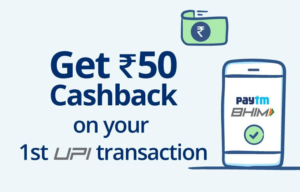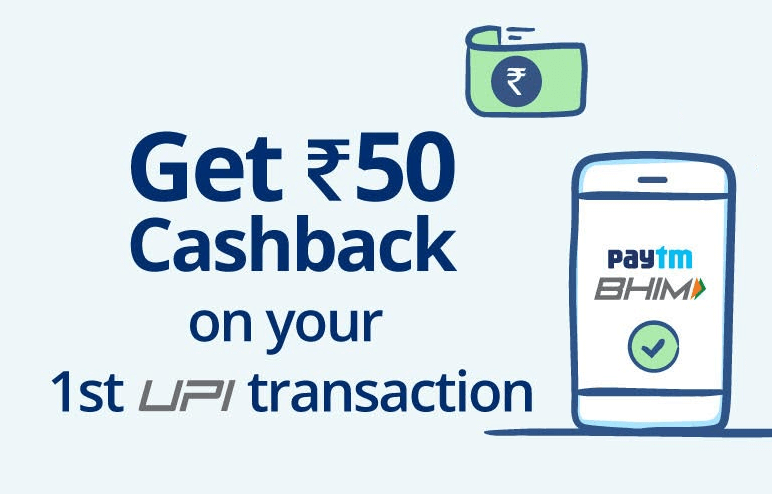 Offer is valid till 30th APril, 2018
How to avail the

offer

?
Click on 'BHIM UPI' Option in the updated paytm app
Add up your Bank account registered with your number
Verify your sim card & create your M-PIN for UPI Service
Make your 1st Ever UPI Transaction with Paytm
Send Rs50 or above to your friend's Upi address on the same day of creating of upi address
That's it! You will get Rs 50 Cashback added in your Paytm Account within 48 hours.
Know what is UPI & its Benefits
Terms &

Conditions

:-
Create a new UPI address with Paytm, do your 1st transaction on the same day and get Rs.50 cash back in your Paytm Wallet
You have to complete first transaction by sending money to any of your friend's UPI address to get Rs.50 cashback
Minimum transaction amount has to be Rs.50 for sending money. Transaction and UPI address should be created on the same day
Offer starts at 1pm on 13th December.
Offer is valid till 30th April, 2018
Cashback will be credited within 2 working days of completing the transaction.
Offer valid on creation of first UPI address only
Get your KYC done to receive the cashback. Ignore if KYC is done
Full Terms & Conditions – Click Here