Kotak 811 Mobile Account: Earn up to 6% p.a. interest on savings account balance over ₹1 lakh and up to ₹1 crore. A fully functional 0 Balance Account for free. Instant opening of your savings account with Kotak 811.
Kotak 811 – India's First Downloadable Account, is now offering Rs 200 Woohoo Gift Card Free (Electronic Gift Voucher) when you Spend of Rs 1000 via Net Banking/Internet baking feature of Kotak 811.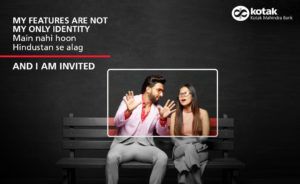 How to Link Aadhar with IRCTC Site
How to Avail the

Offer

?
Login with your CRN and M-Pin/Password
Spend a minimum of Rs 1000 through Net banking
Get Rs 200 Woohoo Gift card on spending Rs 1000 via internet banking
Know Here: Rs 75 extra on Linking account on PhonePe
Offer valid till 29th Aug,2018
Terms & Conditions
Customers who complete a successful online payment of minimum Rs 1000 in value,
through Kotak Net Banking will get Woohoo Voucher worth Rs. 200.
Use Kotak Net Banking to make purchases at online websites. Value of individual
transaction should be of minimum Rs 1000.
1. This offer extends to select Customers ("Customer") of Kotak Mahindra Bank Ltd.
("Bank") who transact on ecommerce/merchant websites, where Kotak Net
banking is available as payment option.
2. This offer is valid from 30th July, 2018 to 29th August, 2018, with both days
inclusive ("Offer Period").
3. This offer is exclusively for Kotak Bank Customers and they should make the
payments for qualifying transactions from their respective Kotak Account.
4. Participation in this offer is voluntary. Any person availing of this offer shall be
deemed to have read, understood and accepted these Terms and Conditions.
5. This offer is non-encashable and cannot be clubbed with any other offer.
6. Transactions are deemed eligible or qualified, when the Customer uses Kotak
Net Banking to make purchases at online websites. Value of Individual
transaction should be of minimum Rs. 1000.
7. Each Customer will be eligible for only one voucher during the Offer Period.