Rakuten AIP Surveys- AIP Corporation (hereinafter called AIP) serves business organizations and entities from all over the world, primarily from Europe, the U.S. and Asia. Your voices will be delivered and aggregated for the development of better products and services.
Take part in interesting surveys and share your opinion on many different topics Earn EPoints for the surveys you complete and exchange with popular brand name vouchers, such as Flipkart Gift voucher.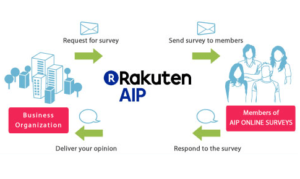 Tez App- Rs51 on Signup + Rs101/Refer
How to Start Earning on Rakuten AIP Surveys?
Firstly, Visit Rakuten AIP Sign Up page:
Fill up the required details asked & Submit it by clicking on JOIN NOW Button
Now verify your email address through the link sent by Rakuten AIP
You would be redirected to Rakuten AIP, Now Complete your Full Profile
Once your complete your profile, Rakuten AIP will start sending you survey opportunities based upon your interests, You would receive email notifications for each new survey
you will get 10 points on completing your profile
Once you're all done, Proceed to Dashboard & Start completing surveys
You will see available surveys according to your Profile Interest Match.
Select any survey and Click on TAKE A SURVEY Button
You can redeem your earned Epoints for Free Gift Vouchers of Flipkart, Once you obtain enough points.
A minimum of 100 EPoints is required to redeem for EPoints for gift vouchers.
Shipment of Reward?
Itms will be sent to your registered address, under "Basic Profile" or "Email Address". Before you make redemption, please make sure to check your information is correct.
Conversion or Shipment of vouchers will occur during the second week of the month after Redemption Request, between the 7th and 15th of the month.
Once you have selected a Redemption Method, it cannot be changed or cancelled.
How to Redeem Rakuten AIP EPoints?
Earn enough points to redeem prize of your choice
Visit the Redemption Page at Rakuten AIP Website: Click Here
Click on Options and select amount to redeem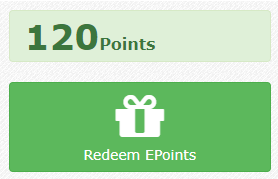 Full up the asked details and submit the redemption request
You will receive your redeemed vouchers through email between the 7th and 15th of the month.
1 Epoints = Rs 1 /-