UC Browser Holi Offer – UC Web is again back with another Festive contest, Celebrate Holi with UC Browser & Get free Paytm Voucher, These vouchers are of no loot but offers like 10% cashback on recharges, etc. Also refer friends to get more such vouchers if you like them. The Sign Up voucher of Rs 50 Paytm Recharge Voucher (50% cb for new users & 10% cb for other users upto Rs 50).
Also get Movies, Flight vouchers from UC, and there is one Rs 5000 coupon also, we are not sure its a collection of coupons or real paytm cash. You can find out in UC Browser.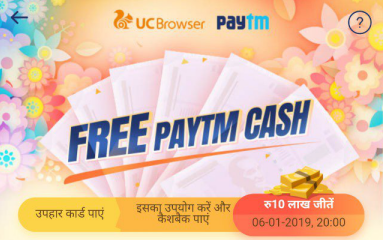 UC Browser Holi Offer Overview-
Sign Up– Rs 50 Cashback Coupon
Per Refer– New Paytm Voucher unlocks
Use Invite Code -73461273
Also see- 11Wicket- Play Fantasy Cricket & Earn Money!
How to Avail UC Browser Holi Offer?
Visit UC Browser Offer page from Below & Install App
Now Open the App > Grant all the required permissions
Visit the Offer Page from Here (Open from UC Browser)
Enter Below Invite Code to Get Sign Up Bonus
73461273
Now Tap on Share > Then Login/Sign Up UC Browser Account
Now Just Avail the Free Paytm Codes & Refer your friends
Unlock free vouchers of paytm.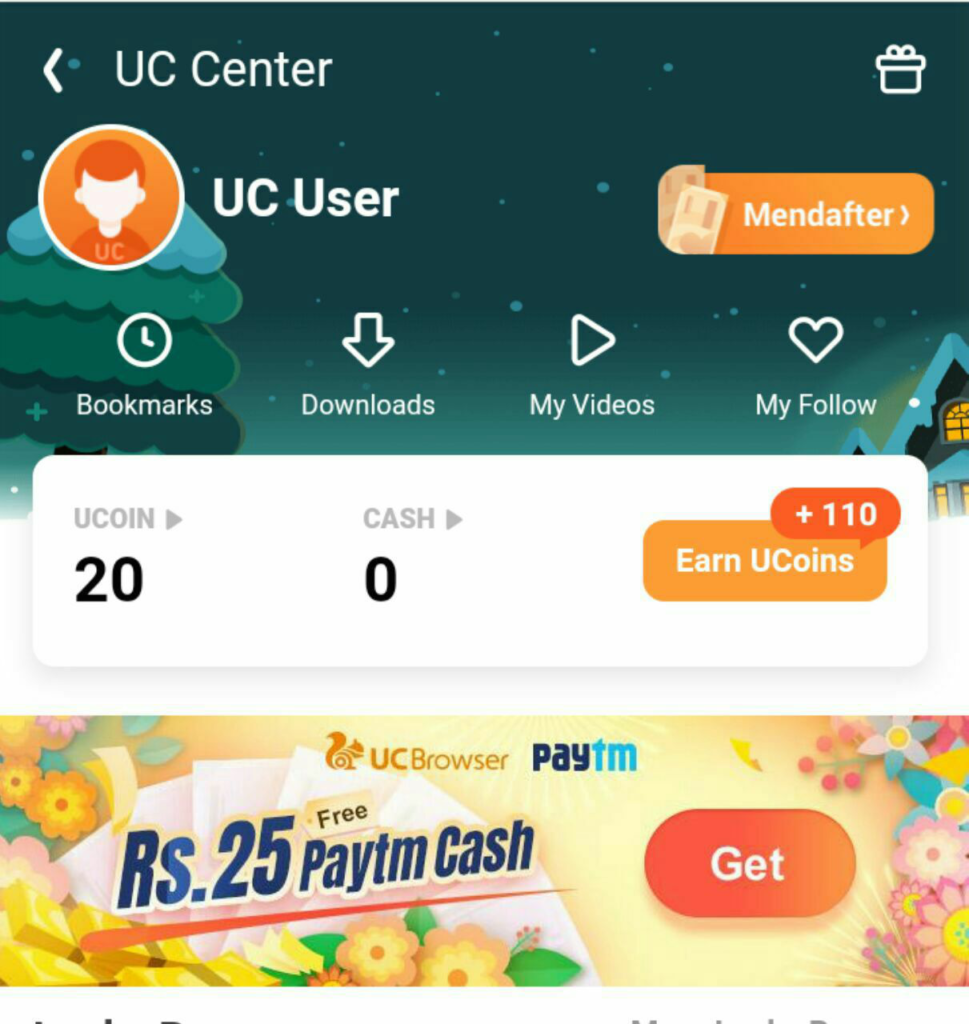 You will see below page > Now you will get your unique coupon for Paytm Rs 50 Cashback on Recharge
Start Referring to win more cash & Vouchers
How to Redeem Bonus in UC Browser-
Collect enough money to redeem the following bonus before the UC Browser Holi Offeris over:
(1) Red Bonus – Rs.5000 cash (Not sure) – Requires Rs.5000 to redeem
(2) Yellow Bonus – Rs. 50 Paytm Cashback for Recharge – Requires Rs.50 to redeem
(3) Blue Bonus – Rs. 100 Paytm Cashback for Electricity – Requires Rs.100 for redemption
(4) Green Bonus – Rs. 100 Paytm Cashback for Movie – Requires Rs.100 to redeem
When is this activity valid? :

How to invite friends? :
Share this page to your friends. You can get Rs.50 after your friend completes the following steps:
Step 1: Install UC mini (ver 12.9.3 or above) and visit this page
Step 2: Log in
Step 3: Enter the invitation code from you.
Why can't my friend enter the invitation code? :
Only the users who haven't installed UC Mini before this activity can enter the invitation code.
Only after he/she logs in will the entrance for entering invitation code appear.
Each device and each account can be invited only once.
The users, who didn't give the permisson of phone calls, may face the problem of being unable to enter the code, due to technical issue. In this case, you can refresh the page after granting the permission in system settings.
UC holds the right to cancel the payment if any device or account has been invited multiple times by illegal ways.
You can redeem your cash by the following steps:
Step 1: Click "Redeem" button on the page
Step 2: Make sure you have reached Rs.500 cash, click "Redeem" button on the pop-up
Step 3: Fill in your information correctly and submit
Step 4: You'll get the money in your Paytm account within 30 days
Note 1: You can redeem your cash only if you have reached Rs.500 during the activity.
Note 2: You have 7 days to submit your requirement for redemption after the activity.
Note 3: Your cash will be reset after the redemption period; Please remember to submit your requirement.