Create Google Pay Merchant Account & Earn Upto Rs 500 monthly with Google Pay. Google Pay merchant account enables you to accept money from your customers seamlessly & earn additional bonus from Google Pay.
Google Pay app is being used by Millions of Indian Customers, and accepting online payments would not only make it easier for you it would also boost your business believe it or not!
Benefits of Google Pay Merchant Account:
Accept payments from Google Pay of customers or any UPI users, instantly
Easy and fast setup
Supports multiple modes of payment
Backed by Google security
No additional fees
Allow customers to discover your business at no cost
Get rewards directly in your bank account
Track how your business is doing
How to Create Google Pay Merchant Account?
Open the app & Sign Up Using your Gmail Account which you have already linked with G Pay Normal Account.
Now Tap on Add a New Business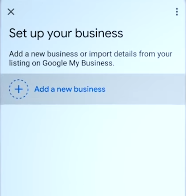 Kindly enter right details of Shop Name (As you will get a call from their Team for verification using Video Call)
Tip- You can ask to your neighbor shop owner or relative shop owners for this)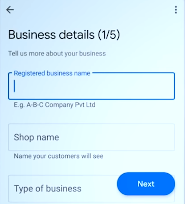 Also Enter Correct Shop Address and Area, District Name, State Name and Pin Code on Next Step.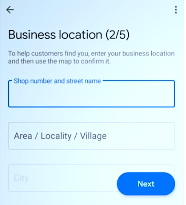 Now Select Your Shop Location Manually on this step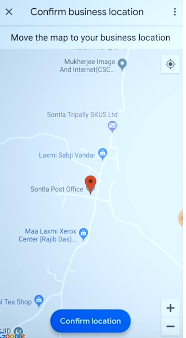 Now Add a Business Mobile No.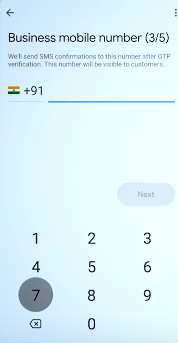 Enter Your PAN Card Number and Upload PAN Card Photo on Next Step.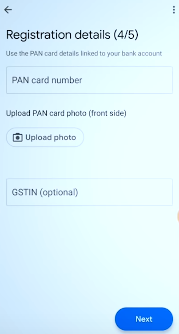 Now Lastly, Enter your Bank Details and Submit it.
NOTE : Kindly don't enter Payments Bank Account (Paytm, Airtel, Birla, ETC) as your account won't verify later with that. Enter Real name associated with your Bank
Now You will get your all details on one page which you entered in all steps, Submit & Proceed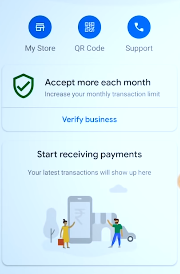 You you need to wait for 1-3 Business day, After 24 hour you will get a message that your account is partially verified.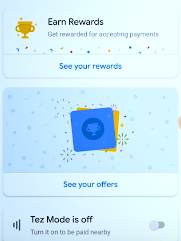 Come back to Dashboard and Tap on Verify Business Option.
It will ask you to make a video call to their Agent so Tap on Agree and Start a Video Call.
NOTE : You won't able to see Agent, you will get only a black screen but you can listen their voice and can talk easily.
Make sure that you must have all Documents with you as you have to show then on video call and you must have to in Shop or Near Shop as you have to show them Shop Banner, Shop Interior View and Outer View also.
Now when they ask for Shop Registration Number or GST Number or anything else just Say NO and if they ask Electric Bill or any thing then Just tell them you will call them again after you have that. Not to Worry.
Don't worry even if you say that you will call again with all remaining documents your account will get verified within 24 Hours.
Once Verified, You will Get a Unlocked Scratch card so Just scratch it and Get Rs.50 Free in your Bank Account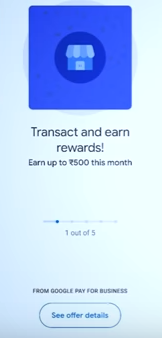 Now Start earning with Google Pay,. Complete the task they provide to you monthly, You can easily earn Upto Rs 500 per month or even more.