Google Home Mini Game – Google Assistant has launched a new Game, or in other words you can say task. Here you have to complete 4 tasks using your Google Assistant on your Mobile and you can win Google Home Mini Nest at Just Rs.499 only. Isn't it amazing?
Play this game now as only limited users can win the vouchers everyday. All Winners will be able to purchase Google Home Mini Nest from Flipkart for Rs.499 only. Proof is attached below, So its a real and verified deal, in case you doubt it!
Also Checkout Free Recharge Tricks, Flipkart Super Saver Sale which is live from 1st to 3rd February, 2020. Must Checkout- Kent RO – Get Absolutely Free Home Demo (Health comes First)

How to Play Google Home Mini Game ?
First of all, Open Google Assistant on your Android Smartphone
In Many devices, if you long tap the home button it will activate Google Assistant.
Say Now Speak "Ok Google, Play Google Home Mini Game" or "Google Home Mini Game" and it will open a page just like below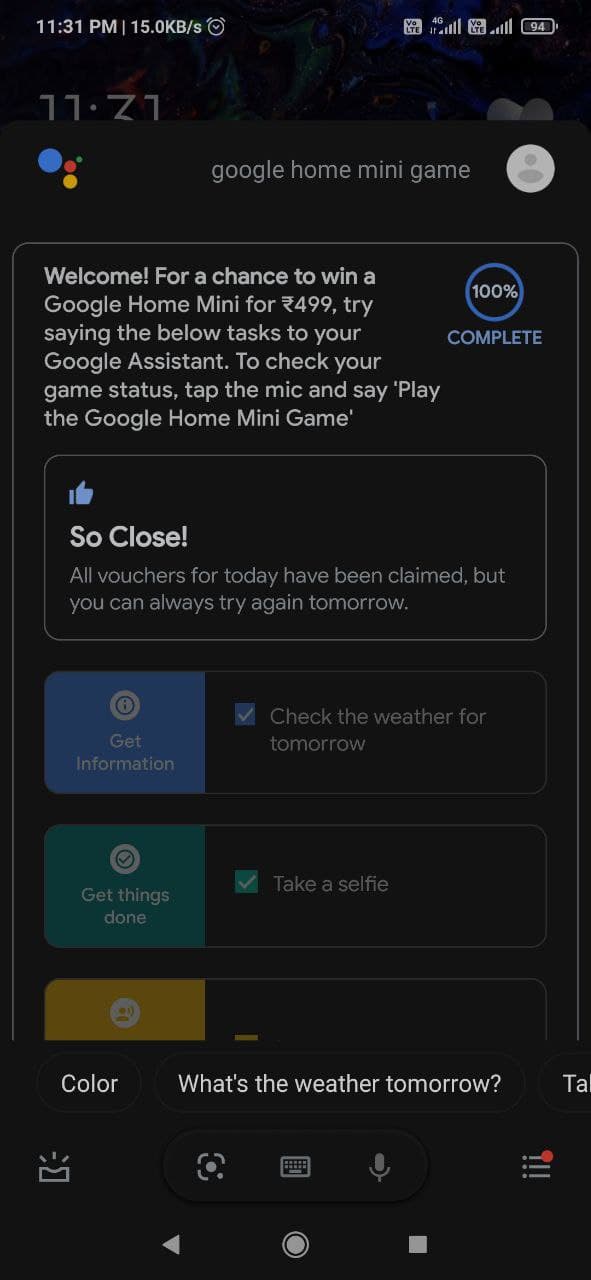 Play this game as soon as the day starts, i.e., 12AM Midnight, As only limited people everyday wins voucher.
Different Tasks Are :
"Hey Google , Say Weather About Tomorrow"
"Hey Google , Set An Alarm"
"Hey Google , Take Selfie"
"Hey Google , Play Youtube video"
Complete Each Task One By One
Once Completed Again Open Google Home Mini Game & You Will Get Coupon Code.
Claim Coupon & Validate it with your Flipkart Account – Buy Link | Check Coupon here
Click Here to Claim Flipkart Voucher
Add Google Home Mini to your Cart & get it at Rs.499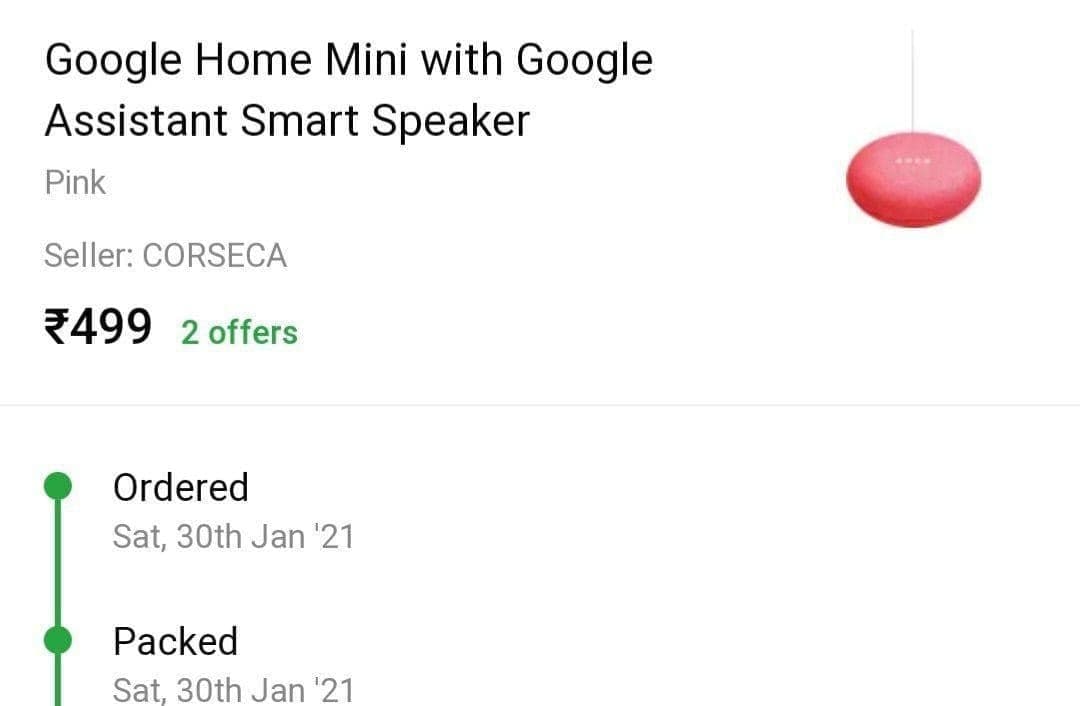 Note- As you can seen in screen shot. It can't be claimed as there are limited voucher and has been claimed by others so Try Sharp After 12 AM this may increase your chance.
Terms & Conditions:
The game is only available for Android devices using Google app version 10.90.16 and above. You can check your app version on Google Play Store or App Store and update.
The voucher needs to be redeemed before the coupon expiry date.
In order to redeem the voucher, you must be signed in to your Flipkart account.
If you don't win, you can again enter the contest the next day (after 12 am local time)
You can enter the contest daily until either you win or the contest is over.
If you win, you'll be given a Flipkart voucher along with a Redeem option. Click Redeem to validate your voucher. When you validate your voucher you agree to pay ₹499/- to get your Google Home Mini (Gen 1).