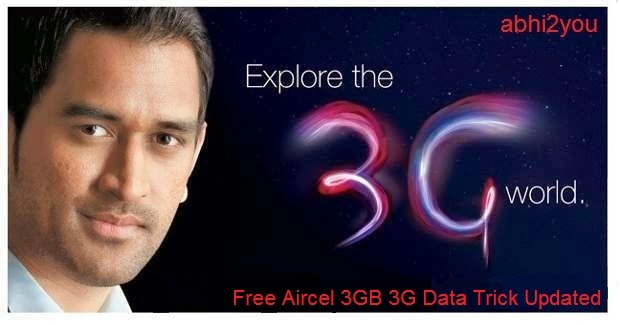 Snapdeal is offering free Aircel 3G data with phones brought from it. Its just simple when you brought a phone from snapdeal after its delivery they will email the coupon to you via email. You can simply redeem it in your aircel sim.
Its Totally free and Official Offer from Aircel and Snapdeal.To grab this offer you have to buy a phone from snapdeal :(But i'll give you the best coupon for this ,you have to try your luck.If you were lucky then you will easily get the free data.So here we go :-
Steps To Get Free 3G Data :
Open your message and compose a new one.
Type the below code (Don't Type this ****)
SD DR****
In place of **** type number between 5000-9000.
You might receive some error messages given below but remember "TRY TRY BUT DON'T CRY".Keep trying your luck
These are Error messages :-
1) Dear Customer promo code send has been already used. Please check the promo code and sent it again.
2) Dear Customer it seems you have sent the invalid promo code. Please send the valid promo code.
If you got lucky and send an unused code then you will get a Thank you message (Given Below).
Thank you for choosing Aircel on your phone you bought on Snapdeal .We will offer you 1GB Free data for the next 3 months, during this time please do not change your handset to activate this offer. Offer Valid only on Prepaid subscriber.
If I share my experience then after sending 43-45 messages i got free data
My Code Was : "SD DR4464".
Update : There are more Codes like SD XR (or other) but all these are now totally used up so try this updated code : "SD DR****"
Note : After getting confirmation for valid code wait for a day or two, you will get another confirmation message for data.
Note : You will get 1 GB 3G Data / 3 month.
Note : Do not change your handset till you receive the second confirmation
message.