Port out your Aircel Mobile number to other Cellular Networks like Airtel, Vodafone, BSNL, Jio, Idea to Continue using the same Aircel number you have. This feature of porting out your number to other operator is know as 'Mobile Number Portability' (MNP), Enabling users to choose the network they like. In order to Port out your number you require a UPC Code (Unique Porting Code) which the other operator uses & gets the access to port out your number. Without UPC code MNP cannot be happened. So in Aircel Case also you need to get your UPC Code to port out your Sim Card/Number to other operator.
Aircel is Shutting Down?
As you all must be knowing that Aircel has recently filed Bankruptcy in NCLT. Now Aircel is shutting down its services in most of its operating states of India. Aircel has a base of 84 million+ users, Now many of them wanting to port out their Aircel number to other network so that they may have the same mobile number in future also.
As per the recent news, Aircel has finalised to discontinue its services in 6 states of India which are Gujarat, Uttar Pradesh (West), Haryana, Himachal Pradesh, Madhya Pradesh, and Maharashtra. Most of the Aircel users are of 2G & 3G Users.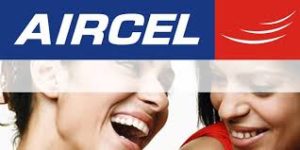 Other Methods to Get UPC Code (SMS & IVR Method)
How to Port out from Aircel to Other Network?
So Now we will share the ways through which you can avail your UPC Code How to Port out from Aircel to Any other Cellular Network or How to Get Aircel UPC code without Network in Mobile / Coverage
If you have any Balance left in your Aircel Sim Card then make sure to utilize that before porting your Number, as the Account balance would not be transferred when you port your number to other operator. But make sure to get your UPC code as soon as possible once you got that you can relax & port your number anytime after that by showing it to the preferred network/operator.
Generating Aircel UPC Code Online
https://ekyc.aircel.com:444/ekyc/genUPC.html
Now Once the Site is opened
Enter your Mobile Number & Last 5 Digit of your Sim Card Number
P.S. If you don't have your Sim Number, then scroll below & follow the steps to get your Sim Card Number.
Click on 'Generate UPC' Button
You will see your UPC Code displayed on the page.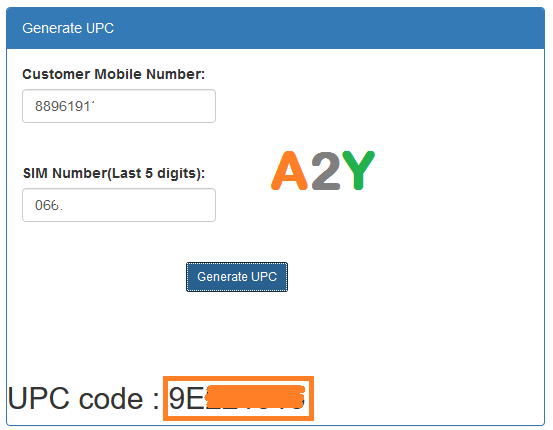 You might face errors while generating code, keep trying & refreshing page to get your upc code
How to Retrieve Aircel Sim Card Number?
Download this 'Sim Card Info' from Play Store – Download
Make sure your Aircel Sim is inserted into your Smartphone, Launch the App Now.
This app can read your Sim data even if your sim isn't in the Network Coverage. Just note down your Aircel Sim Serial Number under information tab.
Note down the last 5 digit of your Sim Number.
Follow above mentioned online step to get your UPC Code 🙂
Sim Card number may be mentioned on the back side of your sim card also. You may check otherwise use the app method to get it.