Amazon – India's Largest eCommerce Store to build a place where people can come to find and discover virtually anything they want to buy online. Amazon has now introduced Amazon Prime services in India. Be a privileged & loyal customer of Amazon & avail number of benefits!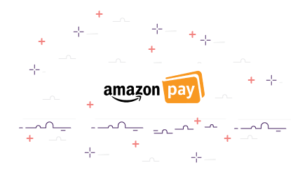 Here's how you can avoid the amazon delivery charges, and save Rs 40-50 on your first order from amazon. Offer is valid on only amazon fulfilled products. You will get your delivery charges refunded as cashback in your amazon pay balance. Which you can further use to recharge your prepaid/DTH, pay on merchant websites/apps, shop on amazon, etc.
Source – CLick here
How to avail the Offer?
Browse through the products
Add product to your Cart
Register a new account on amazon
Proceed to Checkout > Add Shipping details
If shipping charges are showing on your order, then pay. You will get the Delivery charges refunded in your amazon pay balance by 6th July, 2018
That's it! Enjoy the deal.
Offer is valid from 14th to 19th June, 2018
Terms & Conditions
This offer ("Offer") is made available to you on the website www.amazon.in and the mobile site and mobile application thereof (collectively, "Amazon.in").
These Offer terms and conditions ("Offer Terms") are in addition to Amazon.in Conditions of Use & Sale and Privacy Notice to which you agree to by using Amazon.in. To the extent the Conditions of Use & Sale are inconsistent with these Offer Terms, these Offer Terms will prevail with respect to the Offer only.
The validity of the Offer is from 14th June,2018 to 19th June, 2018 (both days included) ("Offer Period"), unless extended or revoked without notice and without liability by Amazon, at its sole discretion.
Under the Offer, delivery charges (if any charged) will be refunded to new customers in respect of first transaction, completed during the Offer Period, on Amazon.in involving purchase of products, which are delivered using Fulfilment by Amazon service. In other words, new customers (i.e. customers who have never completed a transaction on Amazon.in previously) will be refunded delivery charges, if paid, for the first transaction on Amazon.in completed from 14th June,2018 to 19th June, 2018.
This Offer cannot be availed: – (a) in lieu of products which are not Fulfilled by Amazon; and/or (b) by customers who have previously completed purchase transactions on Amazon.in.
The delivery charges to be refunded under this Offer will be credited to the customer's Amazon.in account in the form of Amazon Gift Card(s) issued Qwikcilver Solutions Private Limited, redeemable as Amazon Pay balance in the eligible customer's Amazon.in account. The use and redemption of Gift Card and the use of Amazon Pay balance is subject to the applicable terms.
The delivery charges refund will be credited in the eligible customer's Amazon.in account by 6th July, 2018.
Notwithstanding anything contained in these Offer Terms, this Offer is not applicable on the purchase of the following excluded/ineligible products: (a) Amazon Pay Balance; (b) prepaid recharges; (c) Amazon Gift Card; and (d) Amazon.in Prime Membership(s).
In the event the order is returned by the customer or is cancelled by the customer, seller or Amazon, for any reason whatsoever, such customer will not qualify for this Offer and the participation of such customer will be deemed withdrawn.
The delivery charges will be refunded to the customers only once and in respect of the first transaction completed on Amazon.in during the Offer Period. In the event the first transaction is cancelled for any reason whatsoever, the customers will not be entitled to delivery charges refund for subsequent transaction(s).
By participating in this Offer, every customer expressly agrees that Amazon or any of its affiliates will not be liable or responsible for any loss or damage whatsoever that a customer may suffer, directly or indirectly, in connection with this Offer, including but not limited to that associated with his/her use or delivery or misuse of any product purchased on Amazon.in.
Any query / issue in relation to the Offer will be entertained only till 13th July, 2018.
These Offer Terms are governed by the laws of India. Any disputes arising out of this Offer will be subject to the exclusive jurisdiction of the courts at New Delhi.
Any customer is not bound in any manner to participate in the Offer. Any such participation is voluntary. This Offer is being made purely on a "best effort basis".
Amazon reserves the right, at any time, without prior notice and without assigning any reason whatsoever, to add/alter/modify/change or vary all and/or any of these terms and conditions or to replace, wholly or in part, this Offer by another offer, whether similar to this Offer or not.