Jio GigaTV Set Top Box: Availability Dates, How to Purchase, Price & How to Install
Jio, also known as Reliance Jio and officially as Reliance Jio Infocomm Limited, is an upcoming provider of mobile telephony, broadband services, and digital services in India.Now Reliance Jio Doesn't needs any explanation. Everyone is aware of it if you are our daily visitor. We are sharing some important Jio Updates in this post, Whats come out in Reliance's AGM 2018.
Reliance's 41th Annual General Meetup this year 2018, Mukesh Ambani has announced some big things here. Jio has announced Jio Phone 2, GigaTV, GigaFiber & etc
Reliance Jio has launched a dozen of Smart devices in this year's AGM, including the New JioPhone, GigaFiber which will offer speed upto 1GBPS making India a high speed internet country for all, GigaTV, and many more.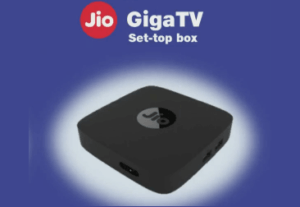 What is Reliance JioGiga TV?
Jio GigaTV is an internet connected 4K UHD Set Top Box, which is loaded with some cool and amazing features, Giving you seamless contents with preinstalled JioTV, JioCinema & many other apps.
JioGigaTV set-to-box will come with a Jio Remote enabled with voice assistance. We are expecting some crazy voice assistant features by Jio, like the google assistance. Which can control other home appliances too when connected.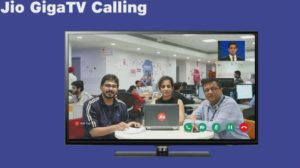 Specifications of Jio GigaTV Set Top Box
Jio GigaTV will deliver content in Ultra High definition in 4K
All Applications of Jio such as JioCinema, JioMusic, JioTV, Jio Media Share will come preloaded with GigaTV
Powerful Voice Command Feature in Jio GigaTV Remote
Jio GigaTV Video/Voice Calling- Now Video Call using your GigaTV With Jio GigaTV Powered By JioFiber.
Price of Jio GigaTV & Availability?
Jio hasn't mentioned about the price of JioFiber or JioGiga TV, but according to the leaks we can mention a price range which is expected to be the price point of Jio GigaTV
Expected Price of Jio GigaTV- Rs 2,999 – Rs 4,999
There will be Security Deposit too which will be refundable
You can avail JioFiber too along with Jio GigaTV Set top box
Jio GigaTV Set Top Box Should Come In Market Between August To October 2018
How to Purchase Jio GigaTV?
You can buy Jio GigaTV from any Reliance Stores Once Jio confirms the availability date
You can show your interests on logging to Jio.com
Provide a valid ID proof to book or buy your Jio GigaTV
You need to deposit some security deposit amount too which would be refundable
You Can Book The Jio GigaTV Set Top Box From MyJio app or Jio.com Website too, Once they allow it.
P.S- We Will Update This Things Once Official Confirmation Comes From Jio