Kotak as always known for its ease of banking, rewarding & benefiting offers that they provide to their users, We are back with another great offer where you can get Rs 1000 cashback on your next flight ticket booking through Kotak Mobile App.
Now Get Flat Upto Rs 1000 Cashback on your shopping through Kotak mStore from Flipkart. Isn't it a great deal?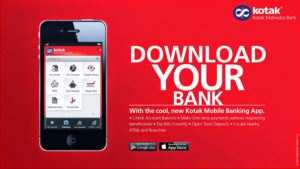 How to Link Aadhar with IRCTC Site
How to Avail the

Offer

?
Download / Update Kotak App
Install & Open Kotak App
Complete your Account's KYC Process
Goto '

mStore

' > Choose preferred category
Now Complete your purchase
Make payment through Kotak accounts or card.
Offer-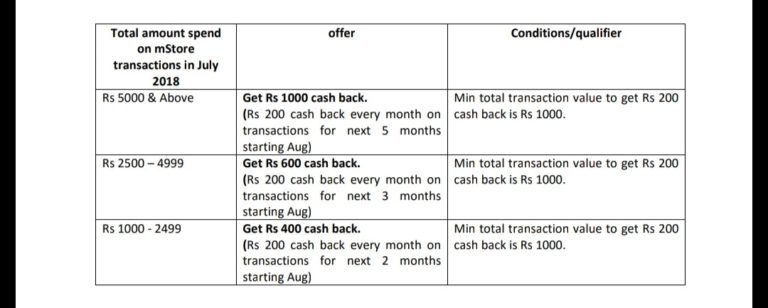 Offer Terms &

Conditions

:-
1. This offer has been made by Kotak Mahindra Bank ("Bank") for its customers transacting on mStore merchants except Mobile Recharge, Scan & Pay, mVisa.
2. Customers herein means customers who have done transactions using mStore within Kotak Mobile Banking App worth amount mentioned in any of above mentioned slot, during 1st July 2018 to 31th July 2018.
3. Cash back period is Aug'18 to Dec'18.
4. If customer skips transaction in any month, next month cash back eligibility will be there
however cash back per month will be capped at Rs 200 only
5. The merchants participating in this Offer shall hereinafter be referred to as participating
merchants.
6. The Bank reserves the right to extend this Offer to any group of Customers, which it may deem fit.
7. The Offer is valid only on successful transactions done. Reversed, cancelled transactions will not be considered to be eligible for availing the benefits of the Offer.
8. The Offer is valid only on transactions done on mStore in the Bank app.
9. Maximum total cash back under this offer will be Rs 1000 per CRN.
10. The cash back will be sent to eligible customers within 60 business days from the offer end date or the last service availing date of transactions, whichever is later.
11. Offer shall not be applicable where customer have applied any other offer for the transaction like mcoupon, star pass or Kotak Saturday or any other applicable offer
12. Participation in this offer is voluntary. Any person availing of this offer shall be deemed to have read understood and accepted these Terms and Conditions.
13. Bank shall not be responsible or liable in any manner whatsoever for any deficiency or
inadequacy in the services rendered by the participating merchants its agents or representatives and the Customer hereby agrees not to hold the Bank responsible or liable for, any actions, claims, demands, losses, damages, costs, charges and expenses or for any loss of whatsoever nature that he / she may suffer on account of the Offer
14. The Bank holds out no warranty or makes no representation about the quality, delivery or otherwise of the goods and services offered by the participating merchants. Any issue or dispute or claim regarding the goods and services must be resolved by the Customer with participating merchants directly without any reference to the Bank.
15. Bank reserve the right, at any time, without prior notice and without assigning any reason whatsoever, to add/alter/modify/change or vary all of these terms and conditions or to replace, wholly or in part, this offer by another offer, whether similar to this offer or not, or to extend or withdraw it altogether.