Kerala is in the midst of an unprecedented flood havoc. The calamity has caused immeasurable misery and devastation. Many lives were lost. Hundreds of homes were totally destroyed and many more were damaged. For the first time in history, 27 dams in the State had to be opened. Never before had the State witnessed a calamity of this scale. In the fight against the flood, we have braved the odds.
Kerala is fighting to get back on its feet as it battles rain and floods. Union home minister Rajnath Singh has called it the worst flood since 1924. Kerela needs our help as many lives are in danger, Many people are striving for their lives.
A2Y Readers, We request you all to please stand with the flood victims and help the NGO & Government helping them to be more strengthen. We can help them by making donation of any account directly to the CM's Distress Relief Fund.
Moreover, in this post we will share the different ways you could help flood victims of Kerela & some useful resources for them who lives in Kerela & are affected by the crisis. We all are with you! Don't ever lose hope!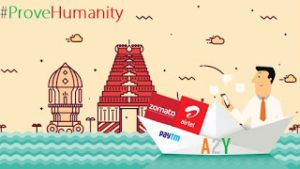 Contributing to CM's Distress Relief Fund
Visit CM's Distress Relief Fund Collection Official Page from below
You can donate online through Transfers, UPI, Scan & Pay, Etc
You can even donate directly from your Paytm App > Open Paytm
On dashboard itself you will see option- 'Kerela Floods (Donate)'
Enter the amount you want to donate & Pay using your Paytm Wallet
Paytm will securely transfer all the collected funds to CM's Distress Relief Fund
Note- Paytm will not provide any donation receipts for claiming tax exemption against donations made to CMDRF. Paytm will match the donations upto Rs. 1 Crore.
Flood Affected Area?
Visit Google Maps from below Link
Google maps will highlight all the affected area
If you lives in flood affected area then visit below page & request for Help
You can request for rescue, food, clothing, shelter, Medicines & etc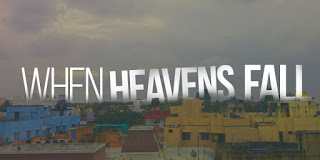 Lost & Found?
Visit Google Person Finder from below provided link
You can either report for someone if you have any information about him
Or you may look for someone if they are missing
Google Person Finder will search all the missing records & provide you information
Access district needs & collection centers near you – Click here
Emergency Numbers
Dial Emergency Rescue & Information Helpline-
1077
Kerela State Emergency Operations Number
+91 471-2364424
For Local bodies helpline numbers, Visit below Link
Select your district from the link
You will see all Volunteers Numbers popup on your screen which are available across Kerala
Telecom Operators spread a helping hands to the victims
1. Airtel
Airtel is Giving Auto-Approval of Talktime upto Rs.30. Further users will get 1 GB data for the next 7 days.Airtel Postpaid users are offered the extension in the bill payments. Customers who are unable to charge their phone can do so and also make free calls from select Airtel flagship stores located in Thrissur, Calicut, Malappuram, Kannur, Kottayam, Trivandrum & Ernakulam.
2. Vodafone
Vodafone is also offering Rs.30 talk time & 1 GB data for a week similar to Airtel. Customers need to activate this by sending a text message saying CREDIT to 144 or by dialing *130*1#.
3. IDEA
Idea is offering an emergency talk time credit of Rs 10 to all its prepaid customers in Kerala. To activate this, customers will have to dial *150*150#. Additionally, all prepaid customers will also receive free 1 GB data which will be valid again for seven days.
Postpaid users will get the extension for bill payments
4. BSNL
State-owned telecom operator BSNL has offered free calls to both BSNL and non-BSNL numbers, however, limited to only 20 minutes per day. Additionally, SMS and data will be free for customers for a weeklong period
5. Jio
Jio is Offering Unlimited Data & calls to Flood affected people for a Week so that all can get connected with their relatives & Family. if You are Jio Users You can see a Free Plan is Added to your Plans in my Jio App
Donate Products in Bulk to the victims
Visit Amazon from here and select the preferred items which you want to donate. Amazon is working with implementation partners and state/national disaster coordination committees to support those affected by the flood. We believe that with your support, we can play an important role in mitigating the effects of the disaster and provide immediate relief to victims.
Thanks guys, for reading this post – Do share this post and don't let our efforts wasted, #ProveHumanity