Assam Floods 2020 or Brahmaputra river floods: Brahmaputra River is known for its severeness, which brings floods during Monsoon almost each year, But in this year its going quite Severe. The floods also coincided with the worse COVID-19 pandemic in India. Initial flooding started in May, 2020 due to heavy rainfall/stroms affecting 30000 & destroying crops across 5 districts in Assam. But by July, the flood affected around 2 to 3 million in 27 districts and claiming the lives of more than 85 people (As on 21st July, 2020).
More than half of the area of Kaziranga National Park and Pobitora Wildlife Sanctuary are affected by floods forcing animals to move to other places. According to Assam State Disaster Management Authority (ASDMA), more than 3000 villages are affected, 1.28 lakh hectares of agricultural land submerged and 44 thousand people living in relief camps. Barpeta is the worst hit region with more than 5 lakh cases.
As We are not from the affected regions, Hopefully, We can help those who are in need through different Means. Let us all come forward and help the needful in this Flood situation.
A2Y Readers, We request you all to please stand with the flood victims and help the NGO & Government helping them to be more strengthen. We can help them by making donation of any account directly to the CM's Relief Fund.
Moreover, in this post we will share the different ways you could help flood victims of Assam & some useful resources for them who lives in Assam & are affected by the crisis. We all are with you! Don't ever lose hope!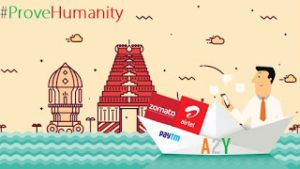 Also Check: PanelStation – Do Surveys & Earn Rs.400 Paytm Monthly
Contributing to CM's Relief Fund Assam Floods:
Visit CM's Distress Relief Fund Collection Official Page from below
You can donate online through Transfers, UPI, Scan & Pay, Etc
You can even donate directly from your Paytm App > Open Paytm
On dashboard itself you will see option- 'Assam Floods (Donate)'
Enter the amount you want to donate & Pay using your Paytm Wallet
Paytm will securely transfer all the collected funds to CM's Distress Relief Fund
Contribute Via Bank Transfer :
Account Name: Chief Minister's Relief Fund Assam
Account Number: 35969660230 (SBI), Secretariat Branch
IFSC: SBIN0010755
PAN: AAATC4667K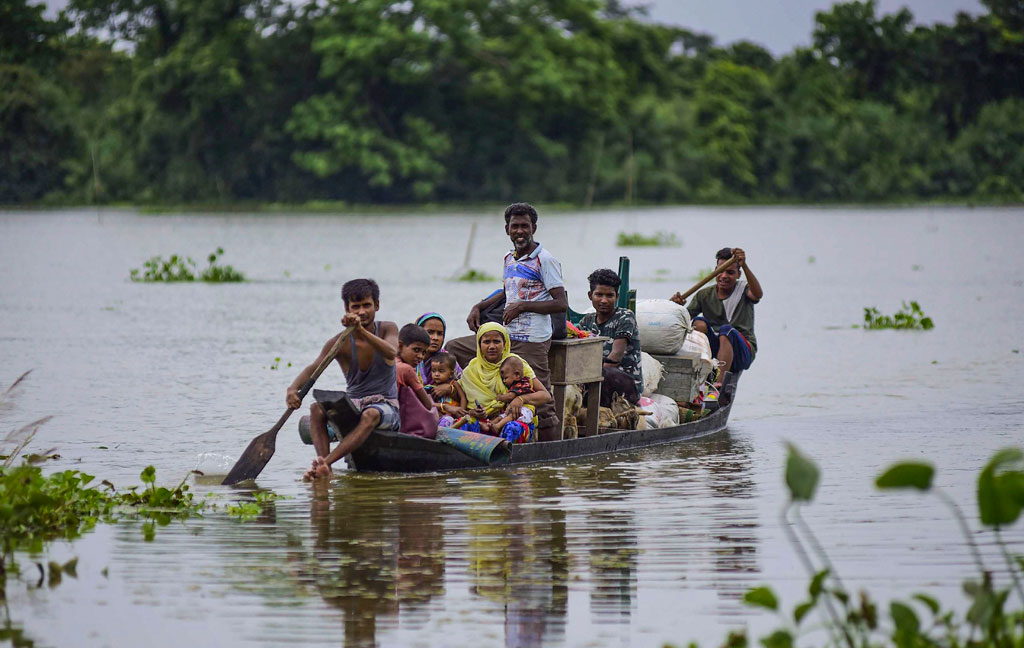 Flood Affected Area?
Visit Google Maps from below Link
Google maps will highlight all the affected area
If you lives in flood affected area then visit below page & request for Help (Disaster Management Official Site of Assam Government)
Or Call on EMERGENCY HELPLINE NUMBER- 108
You can request for rescue, food, clothing, shelter, Medicines & etc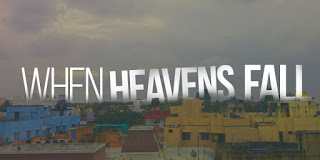 Lost & Found?
Visit Assam's Police Official Site (Lost & Found Section) from below provided link
You can either report for someone if you have any information about him
Or you may look for someone if they are missing
It will search all the missing records & provide you information
Emergency Numbers
Dial Emergency Rescue & Information Helpline-
108
Check For Local bodies rescue centers, Visit below Link
Select your district from the link
You will see all Volunteers Numbers popup on your screen which are available across Assam
Companies Helping Assam Floods:
1. Zomato
Zomato is sending food essentials to Assam's affected Regions. You can Open Zomato app and donate if you like. Its a good initiative.
2. Google Pay
You can Donate directly to CM Relief Fund or Other Trusted NGOs Working for the rescue operations in Assam.
Trusted NGOs You can Donate To:
Milaap : One of the largest crowd funding websites, Milapp is also another platform where you can donate money for the relief fund. You can donate here.
GOONJ : Goonj is offering both monetary and non monetary help to the victims. They also have a list of requirements that you can contribute to. Apart from this they also have a list of the centres where you can drop the material. You can donate here.
Uday Foundation : This foundation too has a list of materials that can be donated, along with monetary donations. The donations can be made here.
OXFAM India : Oxfam provides complete transparency as to how and where the money is being spent. All donations can be made here.
Khalsa Aid : Operating globally, Khalsa Aid has been into philanthrophy services for a while now. You can donate for Assam here.
Wildlife Trust of India : Not just human beings but animals as well have been affected by the floods. For their rescue operations, you can donate to WTI here
Thanks guys, for reading this post – Do share this post and don't let our efforts wasted, #ProveHumanity