Free Disposable Numbers Online
Free Disposable Numbers Online: You might not always want to share your private number with each other app/website you install or visit in your day to day life. Here's a website which can help you get free disposable number which you can use to verify your identity or to receive SMS anonymously.
Freephonenum provides you the solution for protecting your privacy. It helps you to receive or send SMS anonymously where it doesn't requires any registrations. Yes, you heard it right, its a totally free & one of the most trustworthy Free Disposable Numbers Online Service we came across so far.
What is a Disposable Number?
A Disposable Phone Number is generally a VoIP phone number that is used for temporary purpose. The Numbers generally are used to protect user's privacy. Most of the disposable numbers generally forward calls or text to users private numbers hiding real user's phone number.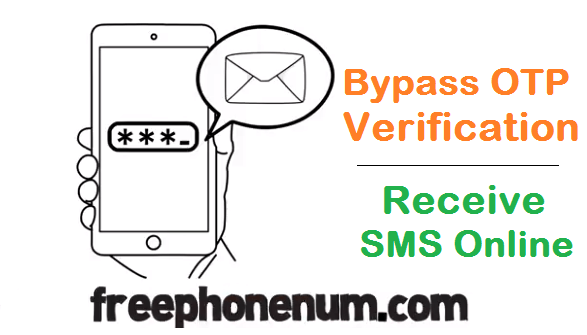 Join us on Telegram Now
What is Freephonenum.com?
Freephonenum site provides temporary/disposable numbers to its users. They generate NEW disposable numbers every few weeks. It don't charge you for using their service and they don't even make you wait for receiving the SMS. You can freely use these numbers for any purpose.
Features
Receive SMS- You can receive SMS with the listed numbers at FreePhoneNum. You can use this service to sign up or verify for any services like Facebook, Google, Gmail, WhatsApp, Viber, Line, WeChat, etc. All the SMS/text messages are automatically shown on the page as soon as we receive SMS/Text from the service.
Receive Free SMS to Disposable Numbers from here
Send SMS Free Anonymously- Send Free Online SMS without revealing your real identity (Real Number). Freephonenum will send the sms on your behalf.
You can Send Free SMS Online from here
How to Send Free SMS Online Anonymously
Visit Freephonenum from below link
Select the country you prefer

Choose FREE SMS WORLDWIDE! Option & Continue

Select the country code & mobile number to whom you want to send the SMS & the SMS Content
Once done Click on SEND TEXT NOW! Button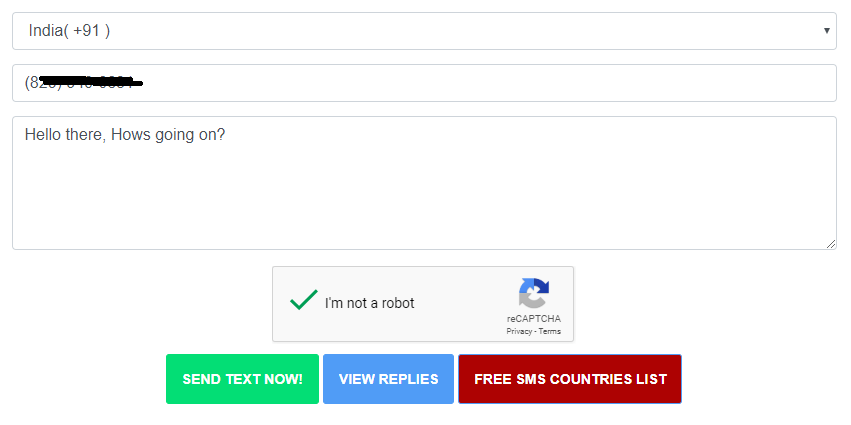 Your Message would be sent instantly within few seconds

If you want to receive SMS then click on 'VIEW REPLIES' to see the Inbox of the Disposable Number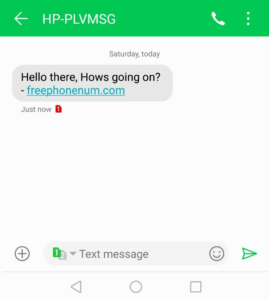 Pros
No Sign Up / Registration Required
Instant Receive OTPs
Instant SMS Delivery (99.99% Delivery Rate)
Cons
Limited Countries (Constantly they are adding new countries)
You can send only 10 Free SMS per day (In order to Make the service fast & usable for everyone else & reduce spam)
Final Word
Freephonenum is no undoubtedly a great service, providing free disposable numbers, which sometimes proves extremely useful when we are registering on some unknown websites- You could now easily hide your identity with just a few clicks.