A2Y Handpicks #1
A2Y Handpicks #1- Welcome again readers, A2Y wants to provide all the various types of offers possible to our users, So we are starting a new A2Y Handpicks Series. Where we will frequently club most of the hand picked offers & post under one post. By doing this we wont be required to make dedicated posts for a single offer, and for you readers also it will become more convenient to know the offers. We will post those offers under dedicated post which are lengthy or needs to be explained, Otherwise will club in single post itself.
A2Y Handpicks will help you grab all various offers, such as Mobile Recharge, Shopping, deals, refer & earn and more. Stay tuned & Get all various loot updates & deals directly under one Place (A2Y Handpicks #1)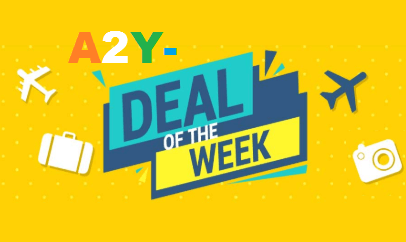 Please share with your friends too, So that we can continue this series in future also!
Offer #1 – Sooper App ( Rs 25/Refer )
Sooper has the best shareable videos and memes in Hindi, Marathi and Tamil. Download Sooper and share viral content with your friends and family and earn money simply.
Now Sooper app is providing Rs 25/Refer which you can directly redeem as Mobile Recharges, You can recharge your Jio Operator or Any other. Its fully trusted & verified app. We already recharged many times.
Sooper App Overview:
Rs 25 Per Refer [Instant Redeem]
Min Redeem amount – Rs 5
Max Redeem in one Day – Rs 300
You can earn more by sharing videos & memes
Win daily prizes and weekly bumper prizes and more.
How to Avail Rs 25/Refer Free Recharge?
Download Sooper App from below Link:
Open the App > Choose language
Proceed and Tap on Gift Icon at top right corner
Now Tap on Wallet icon where its showing Rs 0 as of now
Enter your personal details & continue
Verify your mobile number and proceed
Refer your friends & you will get Rs 25/refer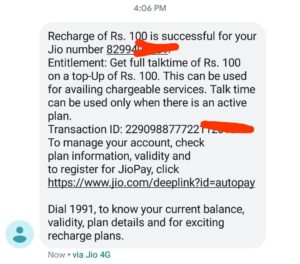 Offer #2 – New Paytm Bug
Paytm in their Updated app implemented a new feature, which helps you get your refunds in your bank account instantly, As of now when you add your Bank account to your Paytm Profile they tend to send a small amount in your bank, Such as Rs 1 or Rs 2 etc. So you can make use of this feature and earn a very small amount in bank instantly within few seconds
How to Avail this Feature/Bug ?
1. UPDATE THE PAYTM APP
2. CLICK ON PROFILE SECTION
3. CLICK ON "BANK ACCOUNT FOR REFUND"
4. ENTER YOUR BANK ACCOUNT.
5. INSTANTLY GET ANY RANDOM AMOUNT 1-5 RS
I got Rs 1.47 Credited in my bank, Check yours.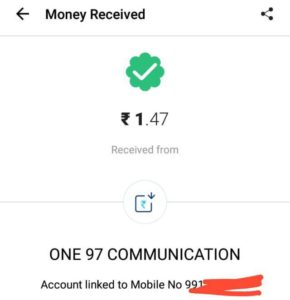 Offer #3 – Groww App Refer & Earn Upto Rs 1000/Refer
Groww lets you invest online – no transaction charges, no subscription charges, no hidden charges! Groww app is offering Invite & Earn where you can earn Upto Rs 1,000 by just referring a friends. Its just like Google Pay Scratch Card Offers, you can win any random amount. Best thing is that they send the money directly in your Bank account instantly just like Google Pay.
How to Avail this offer?
First install & open the app
Continue with Gmail ID
Enter mobile no. & Otp
Submit your required personal details
Only Pan Card's ID Number is required, else are just basic details & bank account details you need to add.
At final step you can put your any fake or normal signature instead of that is in Bank!
That's it! Your account is completed now, Goto Account > Invite & Earn to Refer
No Invest required to refer friends, Just complete your profile & Start earning by Refers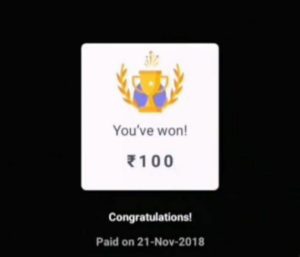 Offer #4 – Fynd Referral Payout Increased
Fynd Offer Rs 7000 on Sign Up & Per Refer till 11:59 on 22nd Nov, 2018. Normal Refer payout is Rs 5000 on sign up & Per Refer. Increased payout for very limited time for today only. Avail this offer now, there is already a full detailed post regarding this offer, check by clicking on below link.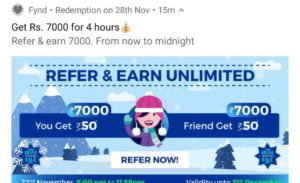 Check full post here- Click Here
Keep supporting A2Y Handpicks #1 by just a share 😊