Norton Antivirus Loot – We are offering a whooping cashback when you purchase Norton Antivirus through us. We are offering a flat Rs 1100 cashback when you buy Rs 899 plan and Rs 1400 cashback when you buy Rs 1199 plan.
Norton is a well known and widely used antivirus software company which sells antivirus to protect you and you smartphone/computer from malwares & harmful trojens. Purchase Norton Antivirus from us and get cashback more than what you paid for, So you will get free antivirus + free money in bank all this within 70-90 days time. Isn't amazing?
Also See: (Loot) Take Surveys & Get Rs.300 Paytm Cash Easily
How to Avail Norton Antivirus Loot?
Firstly Goto A2Y Cashback zone from below link
Login/Register on A2Y if you havn't
Once logged in > Goto Norton Offer by clicking on 'Claim Cashback '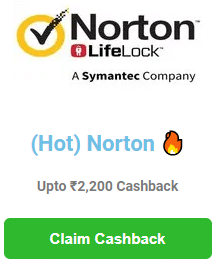 Now Read the important instructions & Steps carefully
Then finally click on 'Activate Cashback' Button
You will be redirected to Merchant Now
Buy Norton Plan of any amount > Pay the final price through Card/Netbanking
Now once you bought the antivirus > Setup it on your device
Note– If you are buying Rs 899 plan then make sure it is usable on PC/Mac only, If you have a mobile device then buy Rs 1199 plan to install it on your mobile (Important)
Once antivirus is activated you are done, Wait for cashback tracking. You will be notified via mail about it.
Which Norton Antivirus Loot Plan to Purchase?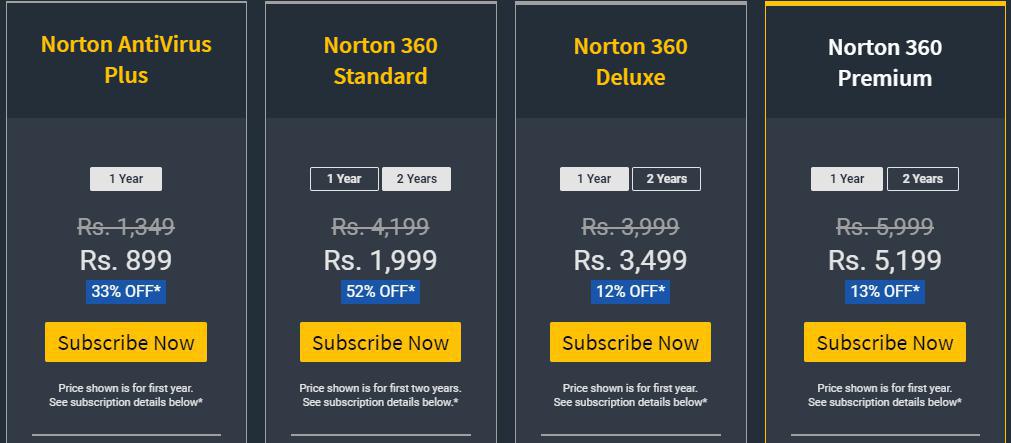 So there are many plans available on Norton, You can opt as per your need. Every plan comes with different perks, choose wisely what your requirement is and for what device!
1️⃣ Basic ₹899 Plan (1yr)
2️⃣ Standard ₹1199 Plan (1yr)
3️⃣ Standard ₹1999 Plan (2yr)
4️⃣ Delux & premium plans starting ₹3499
Cashback on above plans is ₹1200, ₹1400, ₹2200 & ₹2200 Respectively.
Plan Specification:
1️⃣ ₹899 Plan works on 1 Device Security for 1 PC or 1 Mac
👉 Only for PC or Mac Users: So after purchase install & use on your PC.
2️⃣ ₹1199/₹1999 Plan works works on 1 Device Security for Smartphone, PC or Mac
👉 So if you don't have PC or Want Antivirus for Mobile go for ₹1199 (1yr) or ₹1999 plan (2yr)
How to Activate Norton Antivirus?
Once you have purchase Norton Antivirus, Check your email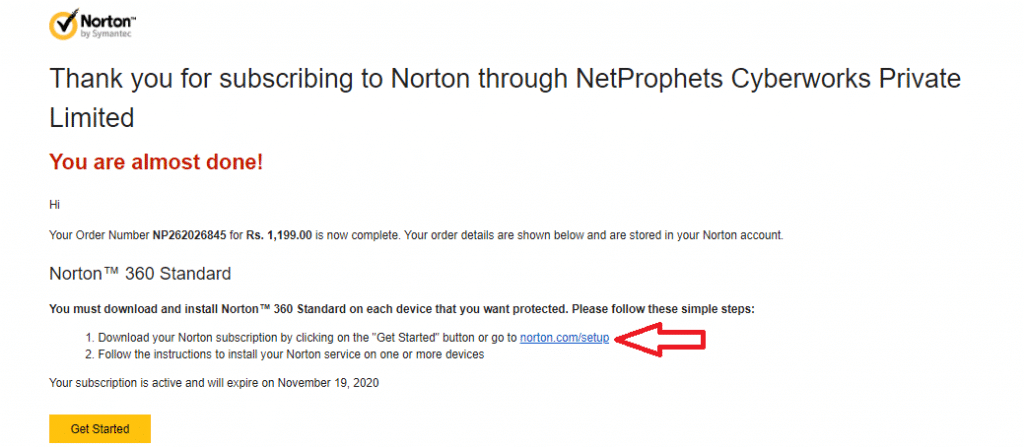 Follow the instruction in mail & Goto Setup Link
Now Login to your Norton account in order to get access to download Norton Antivirus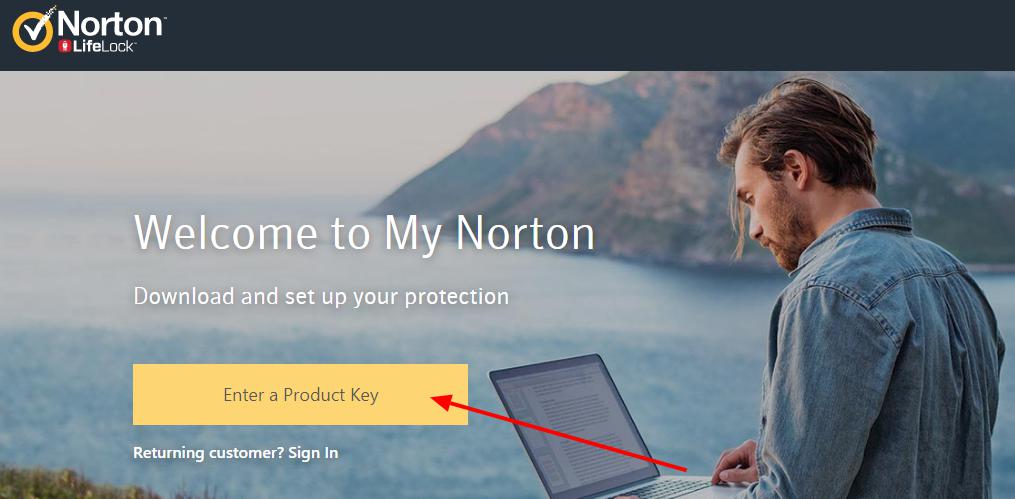 You will be redirected to Download page now (If you can see download page > Go back and click on Enter product key
Tap on Download Norton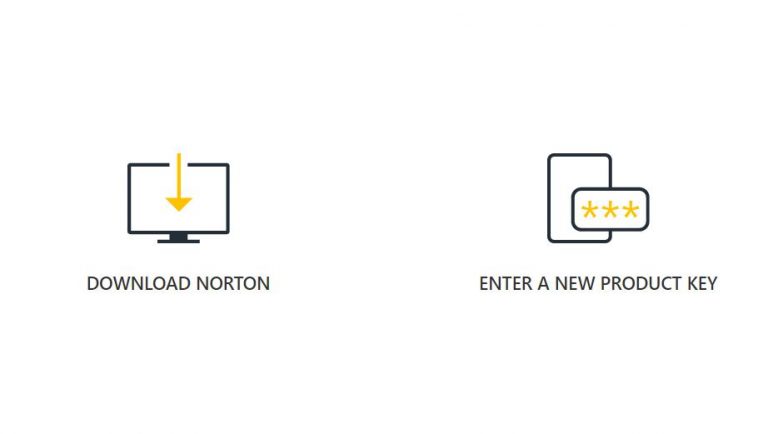 Now Select the Download Options ( Laptop or Mobile), If you want to install norton on current device then click on Agree & Download (Else click on send download link)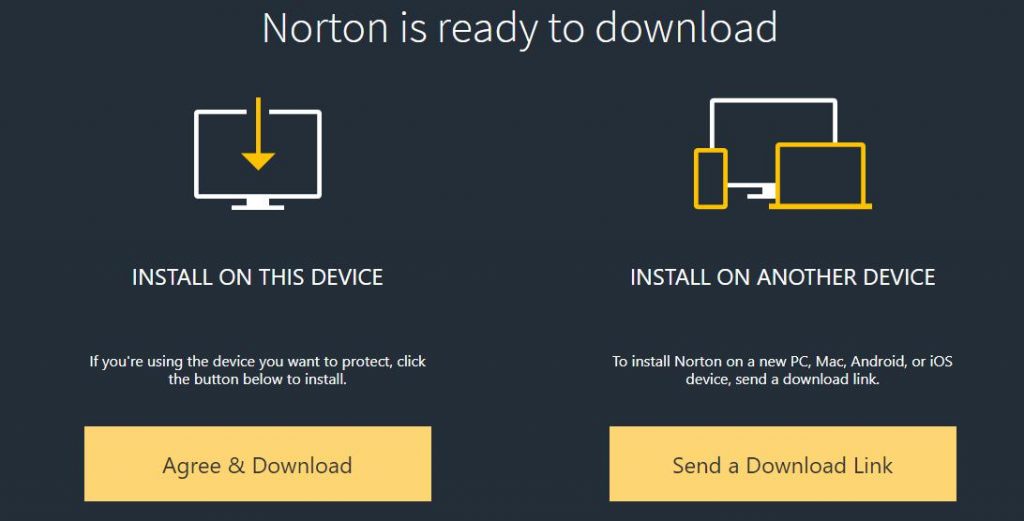 Now check Check Download Section of your Browser
A small size Setup File will be downloaded, Open it
Now it will ask for your confirmation > Allow it
And wait till the time norton is being downloaded and installed, It wont take much time.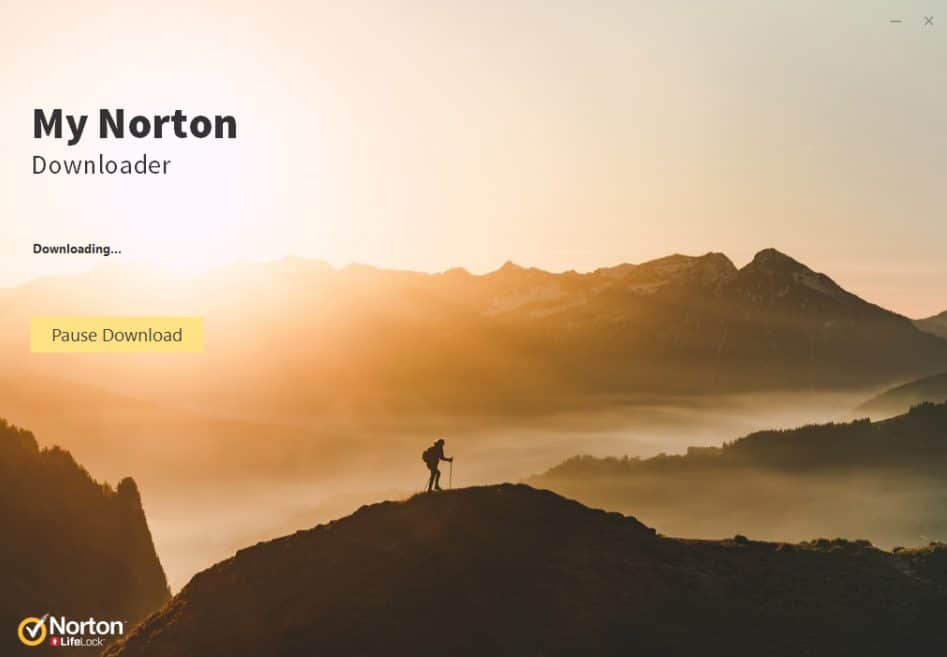 Once installed, It will ask you to login to your norton account. Just login to your account.
Once logged in kindly check what your Subscription Status is saying. Goto Subscription status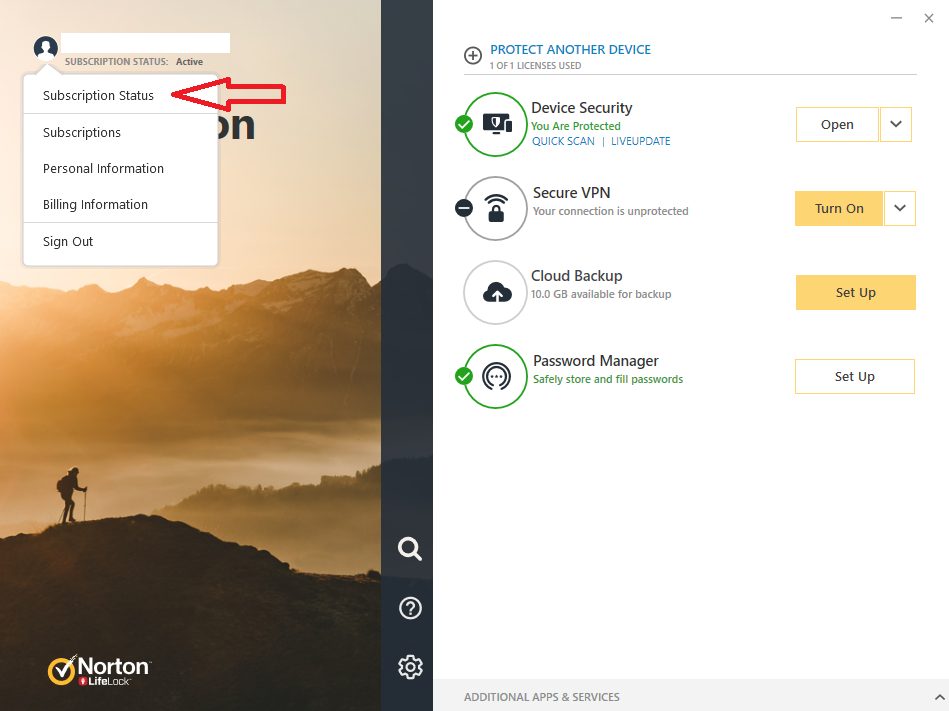 Make sure it is Showing as 'Active', Now you all almost done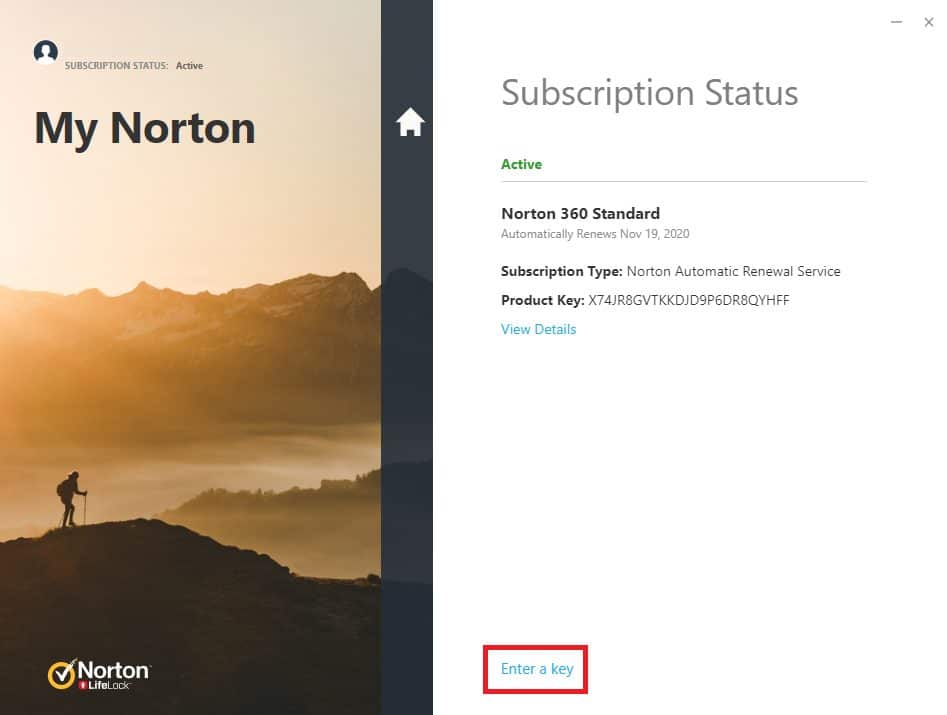 Now Just wait & your cashback would be confirmed by A2Y Team soon within 3 months.